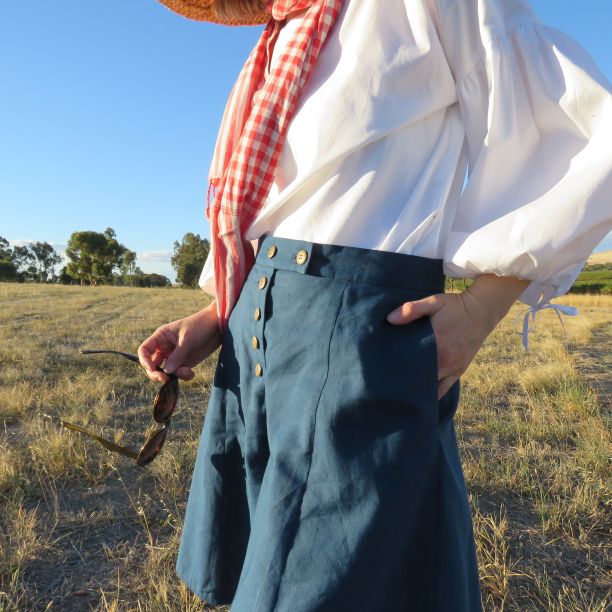 The zero waste culottes have been working their way into my wardrobe, very easily in fact. They seem to go with everything.
Want to make a pair? The culottes pattern is still 25% off in my shop until mid-April.
Here are some ways to wear them…
1. T-shirt, bicycle and waist bag
THE traditional activity for wearing a divided skirt. I can attest they're excellent for cycling – those breezy Marilyn Monroe/Some Like it Hot moments are a thing of the past!
2. Beret, cardi and boots
Sensible dressing at its finest!
3. Halter top, sunglasses and hat
Fabulous daaaarlings! I wish you could see my shoes!
4. Fair Isle top, blouson and bucket hat
For a walking holiday, or just patrolling the perimeter of your property.
5. White blouse and sunhat
You can't beat red, white and blue together for a fresh look. I originally had the scarf tied around my waist but it looked too "pirate-y".
Cheers!