Here's a project from Zero Waste Sewing which I never thought I'd make for myself.
It's a halter neck top made from a single square of fabric.
I included it in Zero Waste Sewing thinking I might have worn this when I was a teenager but probably I wouldn't now.
Here's what it looks like in the book:
Here's me wearing the sample: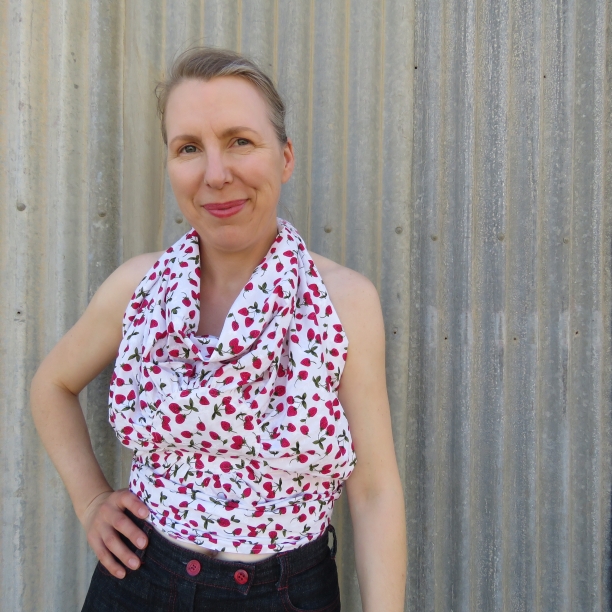 Actually, it doesn't look too bad now I see this photo. The top simply ties on, and the knots seem to sit flat enough: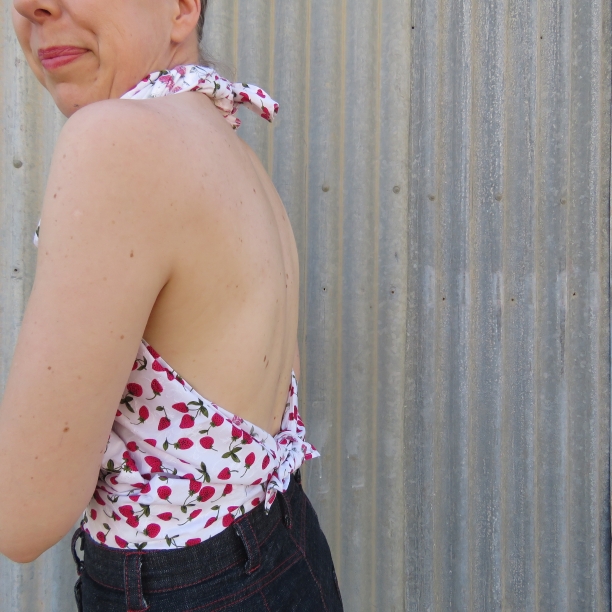 However, late last year I did a book talk with all the book's samples and one lady suggested it would look good sewn in slinky satin, and worn under a jacket to fill in the neckline.
Very sophisticated, I thought!
I remembered a piece of satin we had at home, and when I dug it out of the fabric box, it was perfect.
It looks very good under my me-made Louis Vuitton inspired jacket (the one with the invisible mend on the sleeve).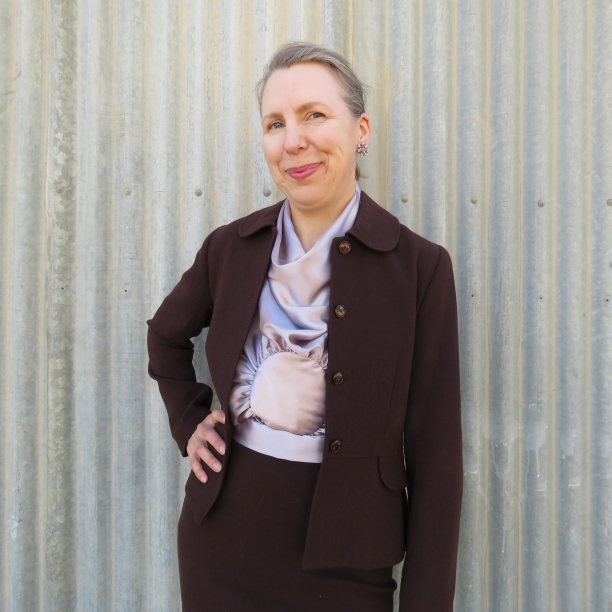 The top is called the Yoyo top because it's got a circle cut out of the centre which is sewn into a yoyo, then stitched back in. (Quilters will be familiar with yoyos, or Suffolk puffs as they're sometimes called.) Here's the reverse side, where you can see it.
So maybe it's not such a teenager-y style after all. Thanks Patricia Clarke for that excellent suggestion!
Cheers!