The Secret Science of Invisible Mending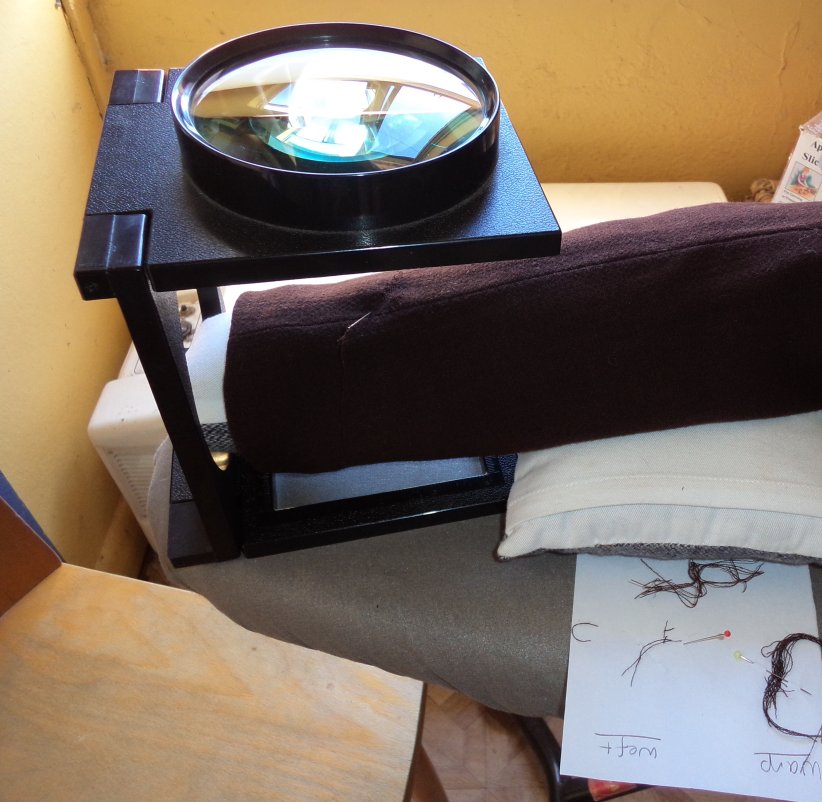 A wedding at Easter caused me to dig out a little brown suit I hadn't worn in eleven years.  I last wore it to my brother's wedding in 2007.
I was dismayed to discover, part way there in the car, a moth hole in the sleeve.  Aaaargh!  I tried not to let it distract me during the ceremony.
I recalled that a dressmakers where I worked had a lady who did invisible mending (I was going to write "an invisible mending lady", as if we never saw her!).  I was there one day when she brought in some mending and asked her about it.  She said invisible mending wasn't hard to do, you just had to think about what you were doing.  She added that moths go for clothes that have been put away dirty with food on them (not the case here: my jacket was put away clean and pressed).
I wondered if I could invisibly mend the hole.  I came across a PDF on invisible mending:  frenchreweavinginstructionbook It's an old book on the subject which has been scanned.
It says, in summary:
To mend the hole, warp and weft threads are harvested from the inside of the garment to weave back in.  (Unfortunately I think I threw out the jacket offcuts last year – I could have used those.)
The weft (horizontal) threads are woven in first, then the warp threads.  Hmmm…the opposite of what I would have thought.
The reweaving is started at the top edge of the hole rather than weaving the first thread through the centre, to make sure the threads meet up correctly either side of the hole.
The threads are woven in for a little way either side of the hole, and staggered to hide the bulk of the extra threads.
The ends of the threads are snipped off when the weaving is finished.
Looks like special needles are used – extra long and fine ones?  The needle is woven into the fabric before it's threaded.  (I found that it was easier to thread the needle first, and I used an ordinary needle.)
If the weave is fancy, for example twill weave, the mended area has to match.  Luckily mine isn't.
Cheers!