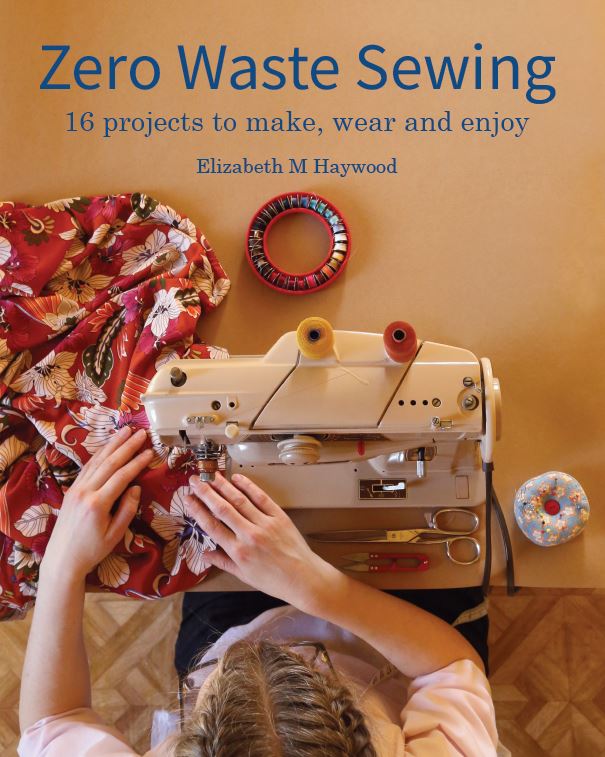 "Are you looking for a new sewing adventure?
Patternmaker and sewing teacher Elizabeth Haywood offers 16 wearable projects, cleverly designed to use 100% of the fabric, with no scraps or waste.
Zero waste patternmaking is one strategy for making fashion more sustainable and can also result in innovative garment shapes.
This book presents a variety of zero waste cutting themes, some new, some historical, but all influenced by the cloth itself.
Follow the clear step-by-step instructions to maximise your fabric usage, grow in confidence and create versatile garments you'll enjoy wearing."
ISBN-13: 978-0-646-80802-4
Dimensions: 20.3cm x 25.4cm (8″ x 10″)
144 pages
Spine width 10mm
RRP: $AU44.99, $US34.99, £24.99, €29.99
If you're looking for a new sewing adventure, creating a slow wardrobe for yourself or want to try a zero waste pattern, then this book is for you.
The majority of projects in this book can be made to fit any size, and the rest will fit most people.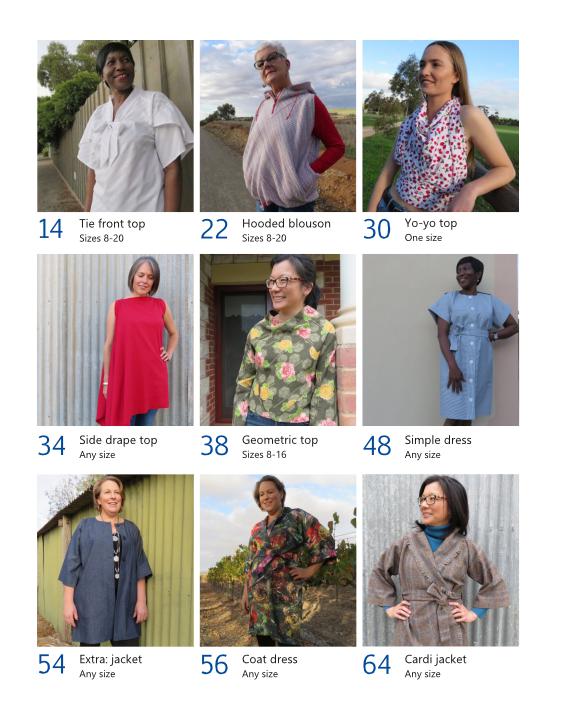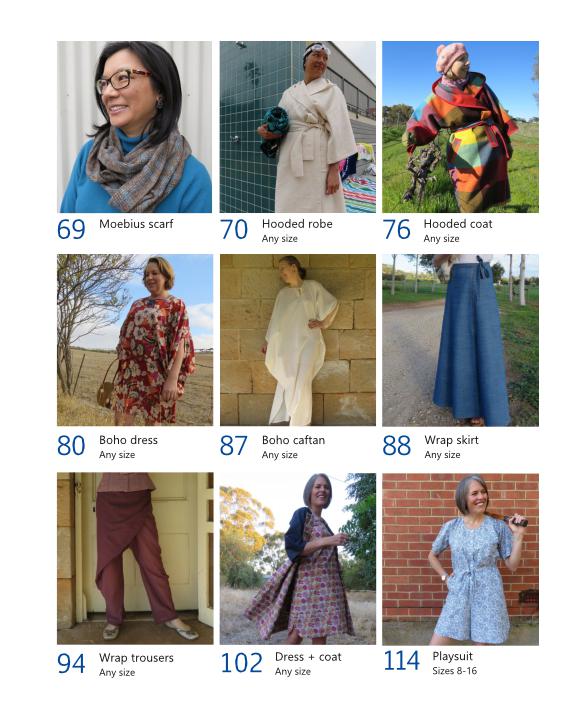 Where to buy: Australian residents can order (signed) copies direct from me ($AU44.99 + $8.50 post). US residents can order from bookshop.org (affiliate link + supporting independent bookshops). Non-Aussie and non-US residents can order via Amazon or your local bookshop.
You can also look through a copy and pre-order from Knit-Spin-Weave in Clare, Clare Fashion and Fabrics in Clare, Ruby and Kate in Pt Lincoln, House of Cloth in Bendigo, The Drapery in Adelaide and All Make Sewing Centre in Adelaide.
Read more in this blog post.
Are you a fabric store owner, book shop owner or sewing teacher and would like to stock this book? For wholesale enquiries please send a no-obligation email to liz@lizhaywood (dot) com (dot) au.
Back to home page.