New Pattern: Xanthea Zero Waste T-shirt
Hi Everyone, I have a new pattern: introducing Xanthea, a zero waste t-shirt.
It's in my Etsy shop now; please enjoy 25% off for the next month.
The Xanthea t-shirt comes in nineteen sizes, to fit a 86cm/34″ bust to a 177cm/70″. The fit is loose and slightly boxy.
It's designed for knit fabrics such as t-shirt knit, jersey and French terry. Knit fabric versions feature a zip in-seam pocket.
The pattern can also be made in wovens such as linen, tencel, viscose, lawn, chambray and boiled wool.
Included is a long sleeve option which isn't zero waste; it's low waste and designed to leave you with useable rectangular offcuts.
Xanthea has an unusual construction. The body hangs on the bias with an X-shaped seam across the front. The pattern comes with a little paper model to cut out and tape together to understand how the pattern is constructed: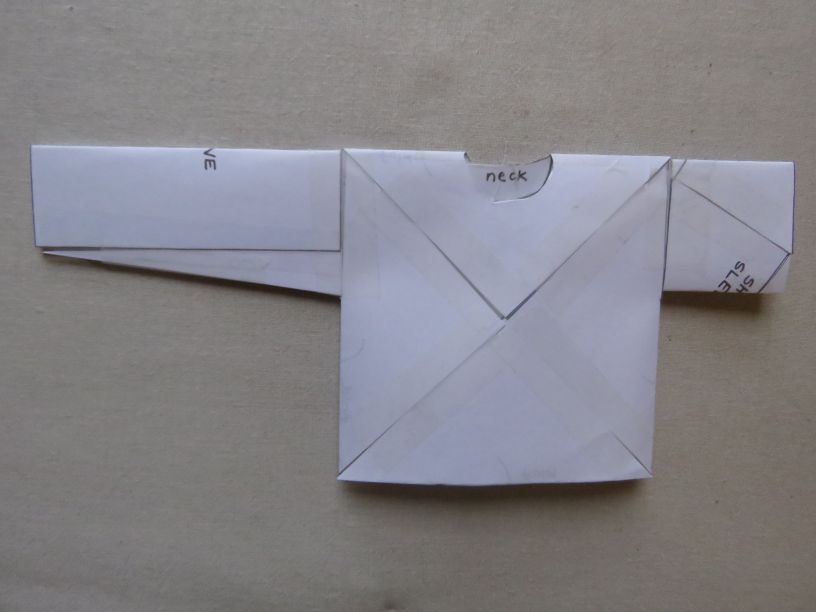 I think I might have two world "firsts" with Xanthea. I believe this is the first modern zero waste sewing pattern to go up to a 177cm/70″ bust and the first to feature a plus-size model in the primary image.
Here's a gallery of Xanthea tops:
This pattern sprang from an online zero waste workshop I attended which was hosted by Zero Waste Design Online. The presenter was Danielle Elsener (who you might remember developed a zero waste scrubs pattern last year). It was worth getting up at 3am for!
I find "everyday basics" such as t-shirts, jeans etc difficult to do zero waste, because there's an expected outcome. In the workshop we walked through a design process to identify attributes of a t-shirt, which ultimately resulted in a design brief to make something that's recognizable to anyone as a t-shirt. The process could apply to any item.
Cheers!
UPDATE: see this pattern in stripes and as a fleecy top.