The Dressmaker's Companion
Introducing The Dressmaker's Companion – A practical guide to sewing clothes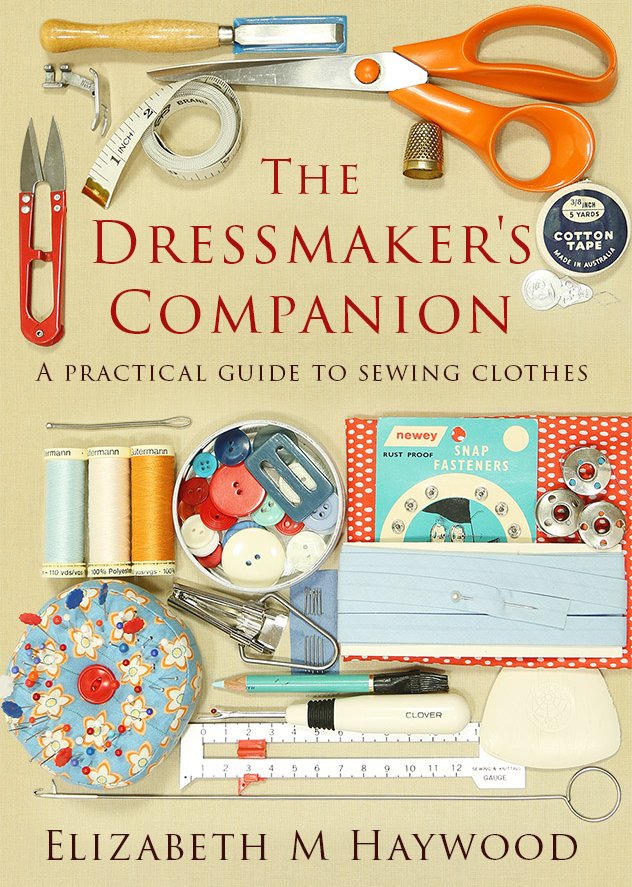 A comprehensive sewing reference you'll refer to again and again for reliable, practical advice.
Whether you're a dressmaker, fashion student or simply enjoy sewing for yourself and the people you love, this is a sewing book as helpful as your own personal teacher.
With over 3,000 illustrations, step-by-step instructions, clever ideas, troubleshooting and fitting advice, The Dressmaker's Companion will enable you to sew with confidence.
About the author: Elizabeth Haywood always loved making clothes.  She trained as a patternmaker and worked in the fashion industry for 20 years.  She now lives in the country with her young family, where she's re-discovering sewing for pleasure.
Book details
ISBN: 978 0 646 96824 7 (paperback)
Size: 297x210mm (8.268″x11.693″) A4
Spine width: 22.22mm (.875″)
Weight: 1025.5g (2.261lb)
Number of pages: 430
Cover is matt laminate and interior is black and white text with line drawings
RRP: $AU64.99, $US49.99, £39.99, Є44.99
Publication date: 1st September 2017
Distributor: Ingram
Available for pre-order from your bookshop or from Amazon here
Download a PDF of the contents page Contents page The Dressmaker's Companion
Download a PDF of the index (7 pages) Index The Dressmaker's Companion
Download a PDF of the introduction Introduction to The Dressmaker's Companion
Download a PDF of the book details listed on this page Book details The Dressmaker's Companion
Author contact details
Website: www.lizhaywood.com.au
Email: liz@lizhaywood (dot) com (dot) au
Visit Elizabeth Haywood's blog home page here.
View interior pages in this blog post.