Yay! I finished it! Or rather, them.
It's been a slow but fun process constructing Zero Waste Design Online's Kiabi windbreaker (read the first post where I started this project). Last week I decided to make two separate windbreakers rather than one double-layer reversible one, and this week I finished them.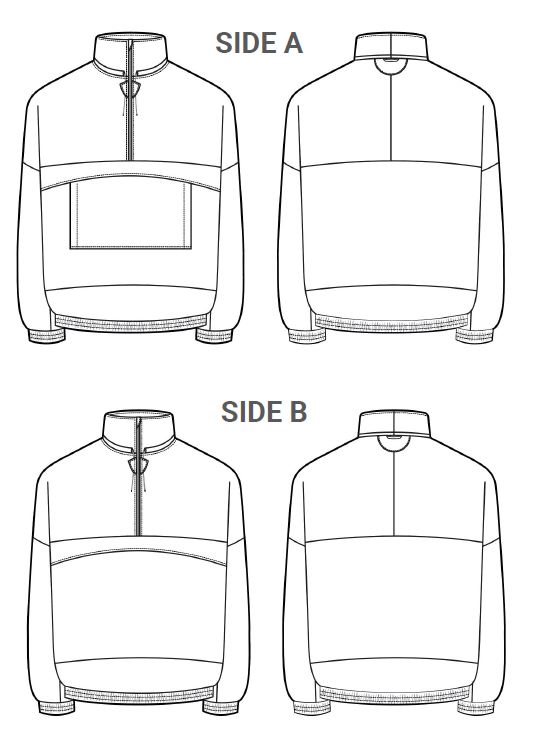 How much time did it take? It took about a day to get the instructions into my head, tape the pattern together and do all the cutting out. Then another solid day sewing for each windbreaker.
Both windbreakers are in nylon ripstop, bought at different times from the op shop. The orange (pronounced ORANGE!!!) fabric is crisper and more substantial than the black, which was softer and harder to sew.
I completed most of the ORANGE!!! windbreaker last week.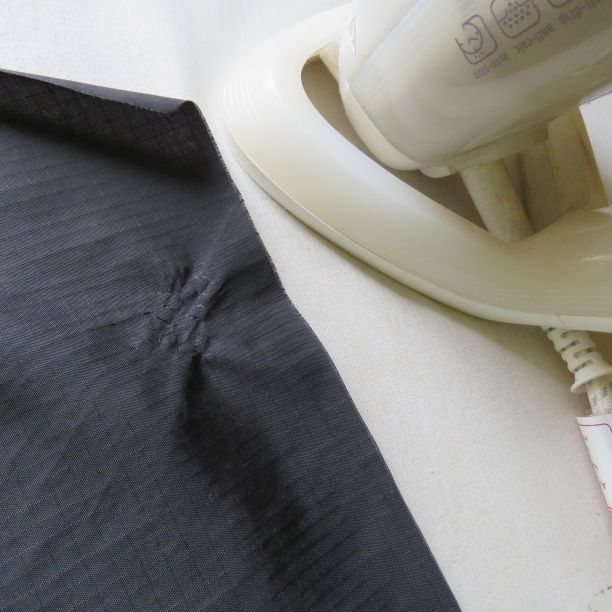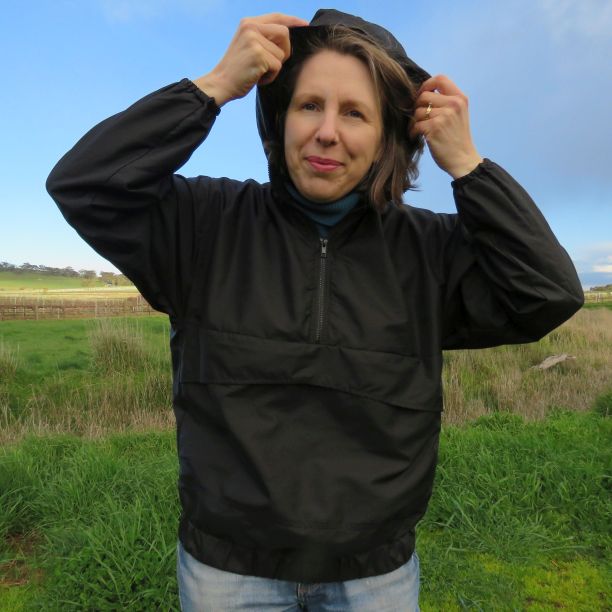 There's plenty of support for making this windbreaker. Zero Waste Design Online has a forum where you can ask for help from the pattern's writers if you get stuck. You can also share and access feedback about the pattern.
If you're thinking of making this, here are some notes from mine…
If you want to make a single layer windbreaker, you'll need to cut one layer of Units 1, 3 & 4 (Unit 2 is the second "body" that makes it reversible).
I didn't need the cuffs because the sleeves were long on me; I turned a hem on the sleeve and inserted elastic. It doesn't look quite as smart a Kiabi's wide elastic but I'm happy with it.
I interfaced the collar with 1 layer of fusible interfacing (the outermost collar).
I made the smallest size (size C) but it would be easy to make smaller by cutting narrower side gussets.
I didn't sew the zip protector at the top.
The side gussets have pleats but I didn't sew them in – I just cut off the excess gusset length.
Sewing tip for nylon ripstop: hold the seams taut as you sew them to stop the fabric from puckering.
The Verdict: the Kiabi windbreaker is a cleverly designed pattern with some nifty details. It's definitely not a "5-minute make" type project but it's satisfying to make and very comfortable to wear. If you need a windbreaker in your life, I highly recommend this one.
Cheers!