FREE Making Zen online retreat
Monday 18th October – Friday 22nd October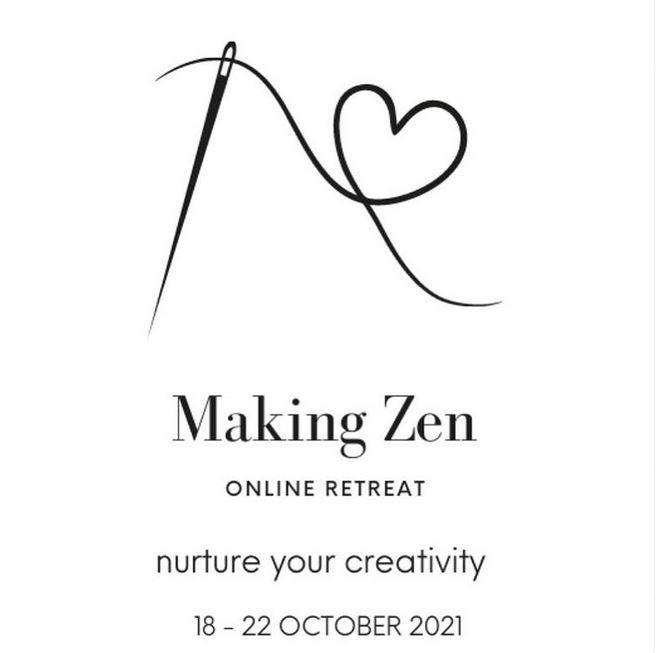 This is a FREE online retreat for stitchers with a wholistic approach to creativity. Discover new processes, improve your technique and get inspired with a wholistic approach that nurtures your well being.
Sixteen different demos spread over five days, presented by an incredible group of artists, stitchers, bookbinders, designers, educators, quilters, menders, embroiderers…..and me! I'll be making an ultra simple zero waste dress using a 1,000 year old cutting concept, which you can try at home.
There's something for everyone, and some exciting techniques to incorporate into your making.
Read more and register using this link. When you register, there's an opportunity to buy lifetime access to the recording of all the presentations plus a bundle of extras from each speaker (this is an affiliate link, so that if you decide to buy the recording etc, part of the $ comes to me).
Note that if you're in Australia or nearby, the retreat is in the middle of the night/small hours, but each video will be available to watch until Oct 24th. Or you may decide to get the recording and watch at your leisure.
I hope you can join me!