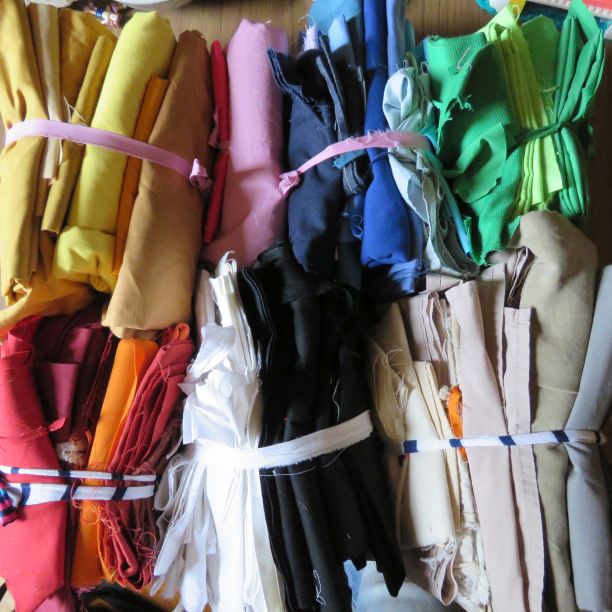 This was going to be a post about my home sewing scrap bag, and the result of doing zero waste sewing, but it turned out I couldn't really measure the effect because I didn't start with a clean slate.
To explain: at the beginning of 2020, after dallying with zero waste for several years, I decided I was only going to make zero waste patterns. I did a fair bit of sewing last year – 54 items of which only a few were non-zero waste (Barbie doll clothes, the pork chop pressing tool, a hat for book week and a couple of shaped masks).
Yesterday I had the biggest edit/clearout of fabric in almost a decade, and went through every box, pile and bag. To properly gauge the post-zero-waste scrap bag situation I should have done this 15 months ago, but I didn't think of it then.
So what IS the state of the Liz H scrap bag? Does going zero waste really make a difference? I'd say yes it does, but not in the way I thought it would.
Zero waste feeds these two offcut bins more than the scrap bin. In other words, the type of scrap I'm generating is a usable one; these pieces are all rectangular and of a good size. Often they're just the remainder of the piece of fabric I had, which happens when buying fabric online where one has to order in 25cm increments, or fabric which came in lengths from the op shop.
As a bonus, while I was happily sorting fabric (in the shed, where it's stored), I came across some treasures….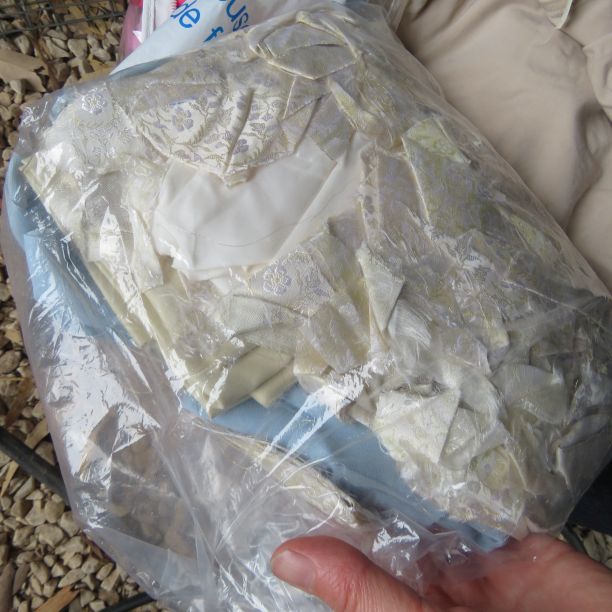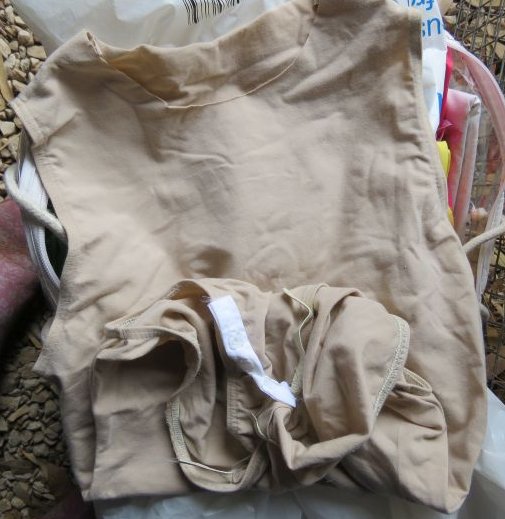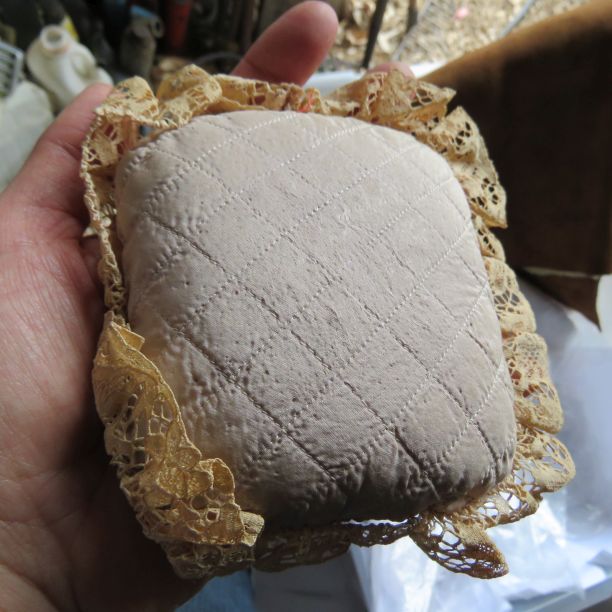 Cheers!