I imagine you've heard of a tailor's ham, the cushion-like pressing tool – maybe you own one or have even made one.
But a tailor's pork chop? It's a pressing tool I happened across by Daniela of @doctorstitches on Instagram. You can get a copy of the free pattern by joining her facebook group here; the pattern is in the "files" section.
The pattern is very simple, essentially a small cushion with darts. It's a good, quick "instant gratification" project.
The instructions are clear and simple to follow.
The shape of the pork chop is very rounded with a small and big end. I made mine with plaid wool on one side and calico on the other, and interlined both with the same calico, for strength. Daniela used cotton canvas for hers.
The pork chop has 10 darts in all, 5 on each side. The points need to be smooth and tapered so the finished shape is rounded rather than angular.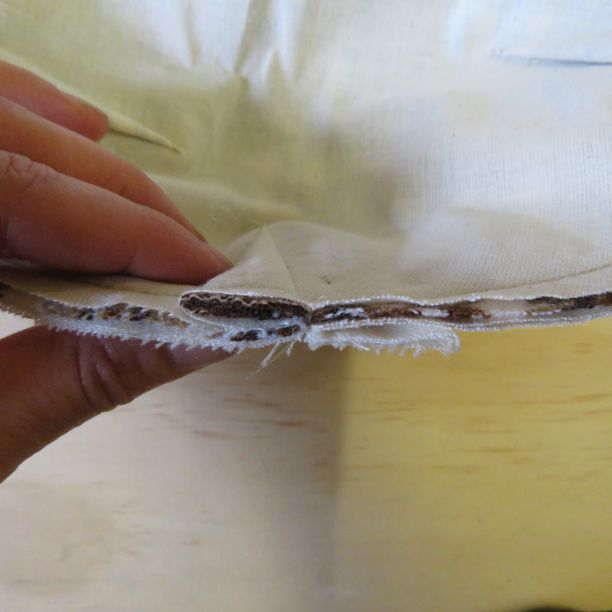 I stuffed it firmly with wool tops from my feltmaking phase. As is always the way, it took a lot more stuffing than you'd guess would fit in there.
I can see some good uses for this – pressing shoulder areas, armholes, sun hat gores, large darts, anything very rounded.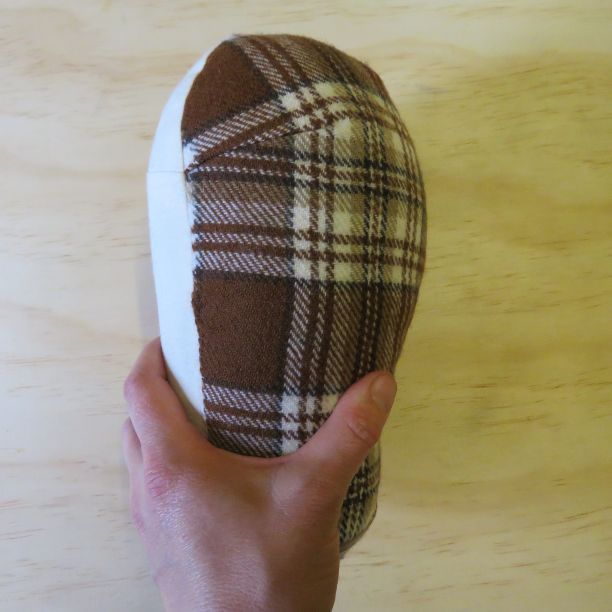 Thanks Daniela for an interesting and easy pattern!
Cheers!