It's that time of the year again, where champagne is chilled, heartfelt love notes are written and the wedding gown is given an airing. Yes, it's wedding anniversary time.
Here we were on the big day…
My wedding dress, me-made 23 years ago, has been getting alarmingly smaller over the past several years. I'd like to blame the pandemic, but I think the reality is middle age.
This year I needed help getting into and out of it (it's an over-the-head dress) and we managed to get it zipped up. It was skin tight – even the sleeves were too tight. Hilariously, my children had to brush my hair and change my earrings for a photo – I couldn't bend my arms far enough!
Is this the last year for wearing it? Maybe, but 23 years is a pretty good run. Technically it only "fits" long enough to take a quick photo, it's so uncomfortably tight.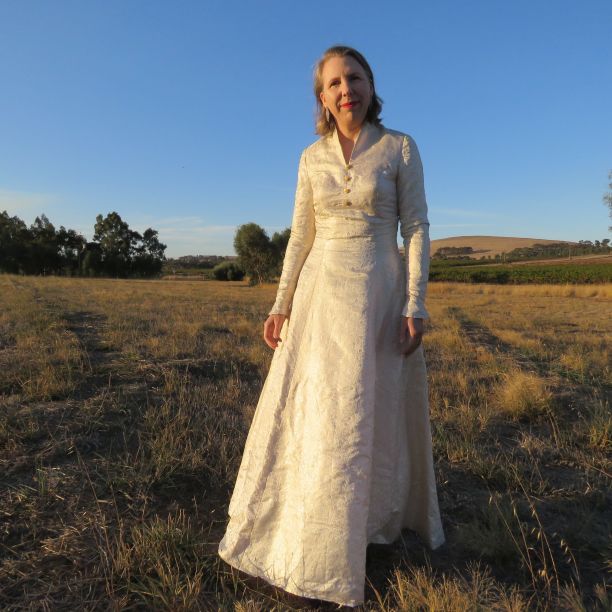 I've tried the dress on in previous years on this blog: first in 2017, for our 20 year anniversary in 2019 where I discovered a box of wedding paraphernalia, the anniversary in lockdown in 2020, and last year's "Two for Twenty Two". Take a look if you like looking at wedding photos.
Cheers!