Early next year I'm planning to make a zero waste coat. I plan these things ahead: a few zero waste layouts are rolling around in my head, I've found/bought fabric for samples (despite the number of sheep here, it's not easy to buy wool coating in Australia in January) and I'm considering the garment details….and suddenly my eyes have become attuned to coat details!
We have in our house an old army coat. It's not a thing that's been passed through our family – Mr Haywood bought it somewhere about 10 years ago.
He thought it was from the Korean war but it's too young. The label says 1967, so it's more Vietnam war era, but no-one wore heavy wool coats in tropical 'Nam! The coat was made in Victoria, Australia.
The coat is a fairly small size. It's too small for him but our 12 year old discovered it fitted her (and of course it looked fabulous on her). It also fits me.
The coat has some neat design features that caught my eye. I thought I'd share them with you…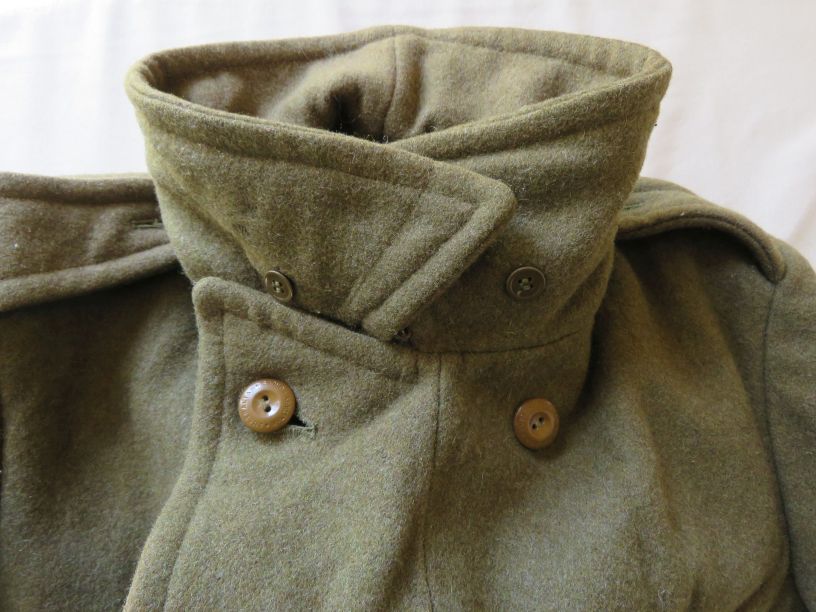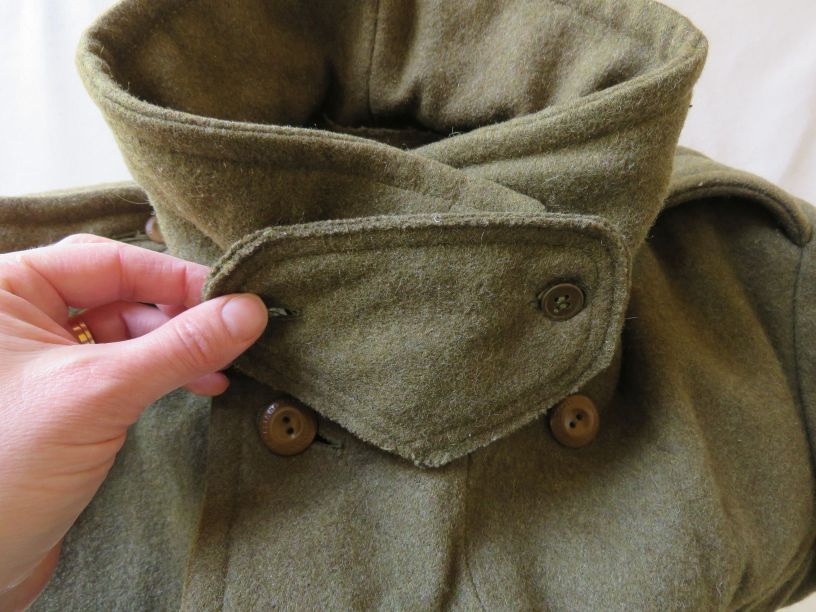 You might have noticed the fabric. It's been fulled so thoroughly that it doesn't fray at all – something you don't see too often now. It has raw edges left throughout.
I wonder if anyone wore this army coat? There's no name in it. It has a few little moth holes and a bit of fraying on the label, but otherwise is in excellent condition for a 54 year old coat.
Cheers!