Re-creating Thayaht's Tuta: mission complete
Folks, I'm happy to report that I've finished the Tuta and it's an outstanding success.
Read the previous posts here: Part 1 introduction, Part 2 the toile and Part 3 work in progress.
I love the utility feel of it…..the pockets, the way the top blouses, the leg cut, all those opportunities for topstitching…
The fabric I used is some old navy blue pinstripe suiting. To be honest it wasn't very easy to sew; it didn't press crisply and it's such a dark navy it was hard to see what I was doing sometimes. I made a belt from the same fabric with two D rings for the buckle.
I haven't actually worn it yet beyond taking blog photos. I finished it during the week but haven't had a suitable opportunity for wearing it "out".
However, I have been wearing the camo Tuta toile to bed – all great until I need to get up in the night, but the wearing enjoyment outweighs the inconvenience.
Although the pattern is simple (well, it is to me), the sewing part takes a reasonable amount of time because you're essentially making two things -a top and trousers- in one. And, there are five gussets to sew. Here's a graded version of the pattern:
If you're a bigger size, just increase the grade following the numerical pattern (for example, the sleeve width increases by 1.2cm per size, so the next number would be 46, then 47.2, etc). Note that the neck and collar don't get any bigger beyond a size 111cm (hips). As with all patterns, although patternmakers do their best to fit the broadest segment of the population based on statistical advice and their own training and experience, there are no guarantees it will fit your particular size, shape or height.
I know some of you have bookmarked these posts to make yourself a Tuta later on. A brief sewing order is in last week's post and here's some notes to save in your files: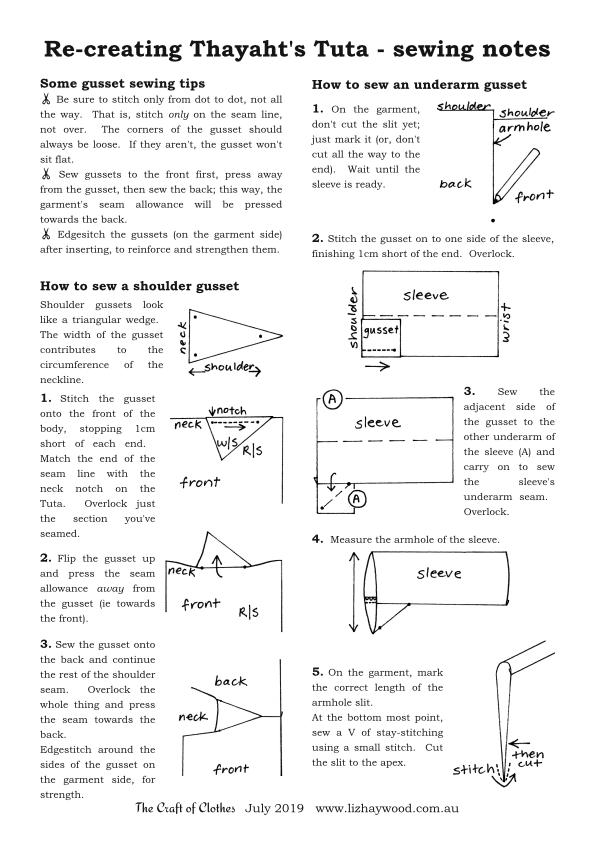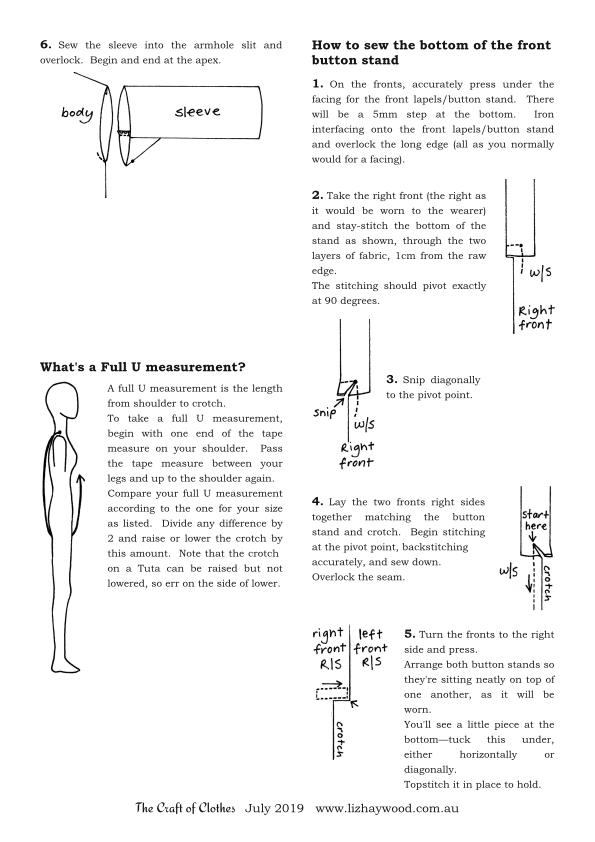 Many thanks to Riccardo Michahelles from the Thayaht & RAM archive and Timo Rissanen for good ideas and encouragement.
Cheers!