It's May already and this year I'm participating in Me-Made-May again. The idea is to challenge yourself to wear your me-made clothes during the month of May.
Here's an excellent rundown of what Me-Made-May is, what it isn't, who it's for and how to take part.
Me-Made-May, begun by Zoe Edwards, is now in its 13th year. Earlier this year I was on Zoe's podcast, and after we'd done the recording we talked about other stuff including Me-Made-May. She wondered if I had enough zero waste clothes to do a zero waste themed Me-Made-May. I thought I could, but although I have more zw clothes lying around than most people, I thought I might be like a new sewist who only has a small wardrobe of me-mades to choose from.
Then, I did an audit of all the possible zw clothes I could wear, bearing in mind that May is chilly here. I dug out an astounding 48 garments! Some are from the Zero Waste Sewing book, a few are "maybe one day" patterns that didn't make it into the book, most are PDF patterns and some are made from other people's zw patterns. Some have worked their way into my wardrobe but some live in the sample box.
So my Me-Made-May pledge for 2022 is:
To wear two zero waste items per day (top and bottom) or one if it's a dress or jumpsuit.
The challenge will be to combine them to make outfits, because they were never designed to be part of a cohesive wardrobe – they were all sewn for fit tests or photography. Take a look….
Trousers/culottes/overalls/jumpsuits
Dresses
Skirts
Tops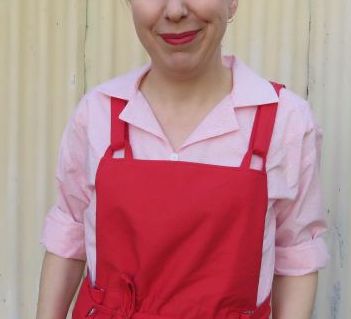 Coats/jackets/capes
Thanks for the idea, Zoe. I think this is going to be a good challenge!
Cheers!