The serial fashion exhibition goer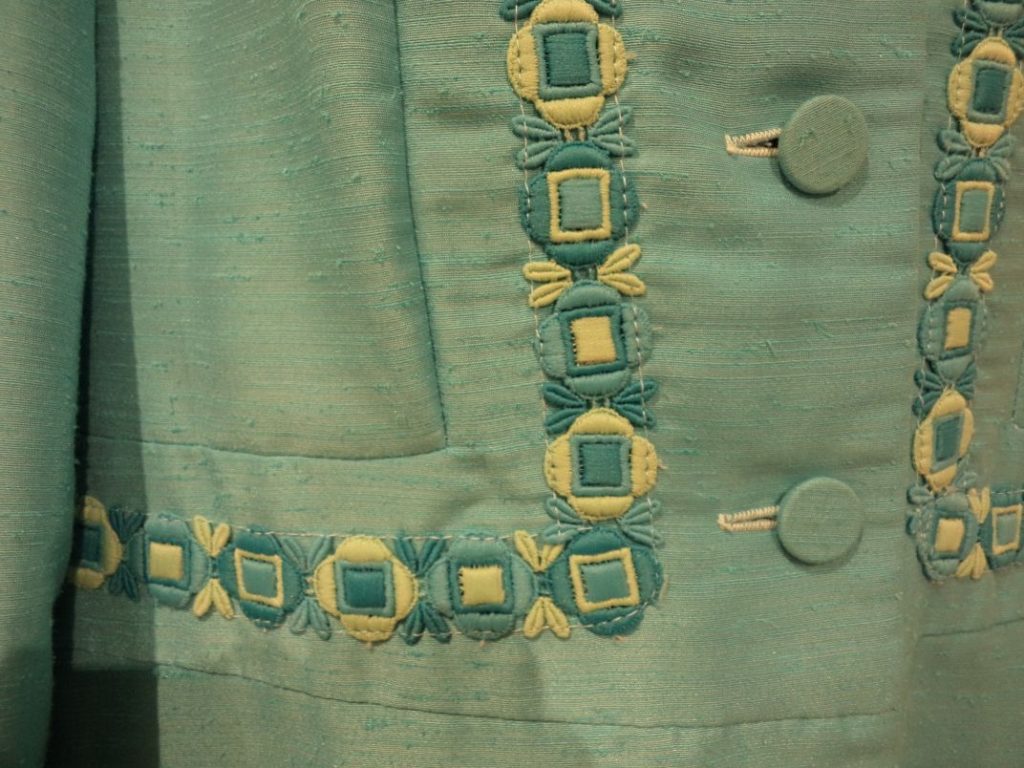 In an area where fashion exhibitions are few and far between, I've been to TWO in the past week (not counting Allan Aughey last week). How lucky am I!
I went to both of them with Mum, who also sews, so it was extra nice.
Here are some of the highlights of both. If you live in or are visiting Adelaide, South Australia, I highly recommend getting along to them – I would definitely go and see both of them again.
Living in the 1970s
At the Unley Museum until the end of April. Entry is free.
This exhibition is pure fun! So many bright clothes. No high fashion here, just clothes worn by everyday women 50 years ago in their everyday lives.
The exhibition groups outfits in themes, such as dinner party attire, beachwear, going to church, nightwear, women in the workforce, etc, rather than individual descriptions. The clothes have been photographed on models and then put into what looked like a page from a magazine, with a description underneath. This fooled me for the first one or two – I thought Wow! They managed to find identical garments in an old magazine!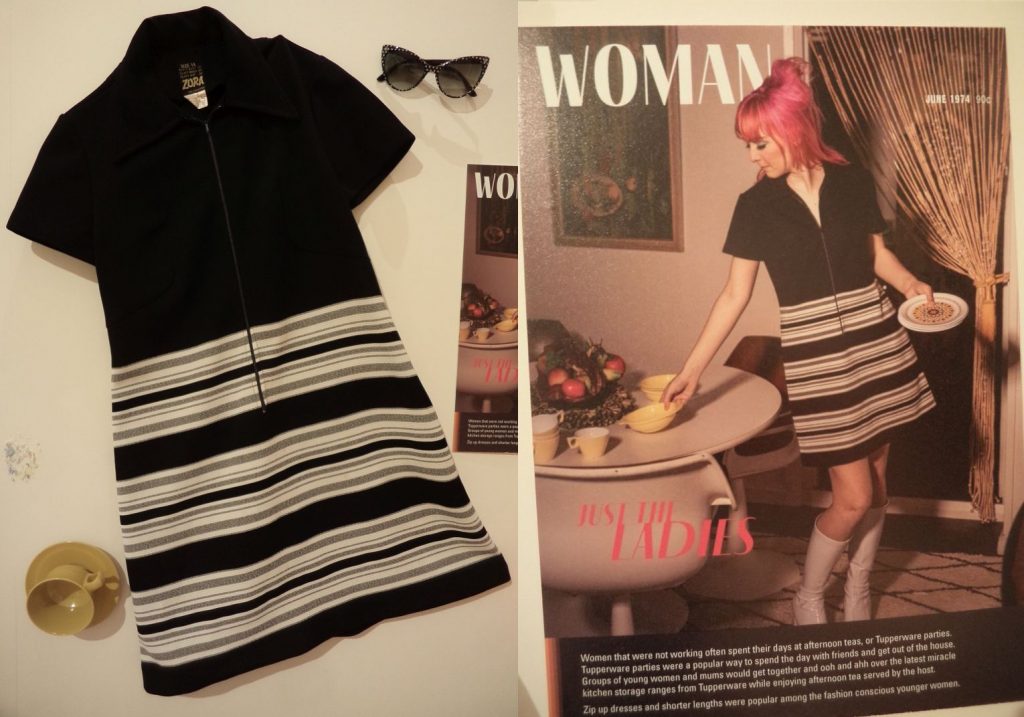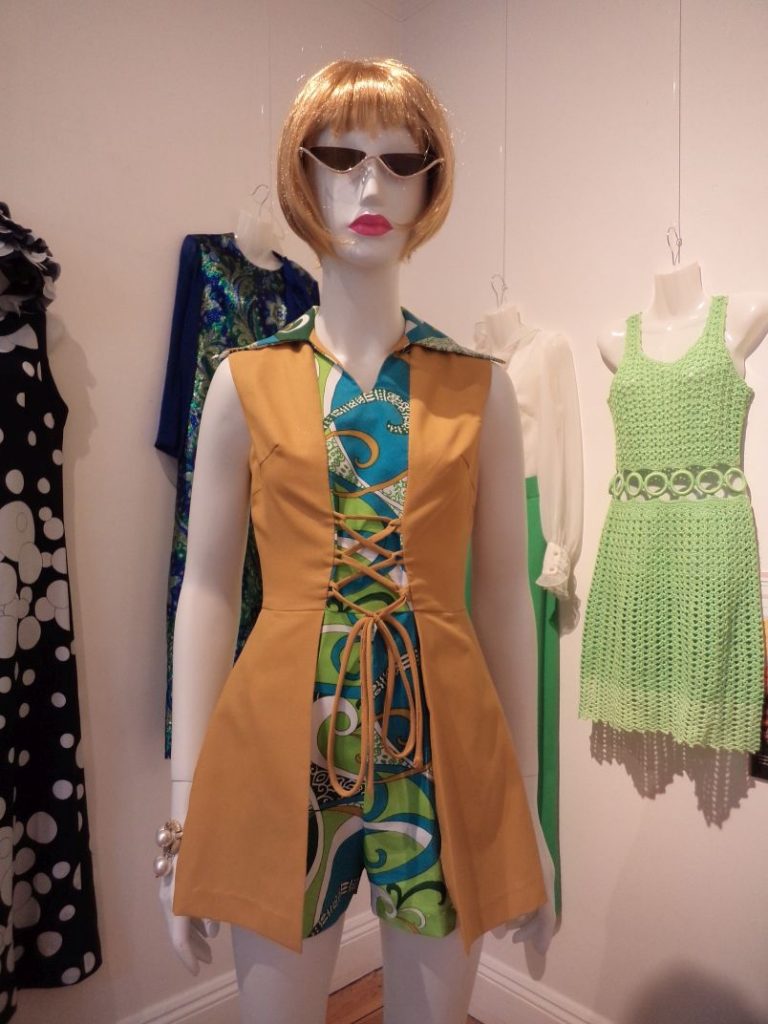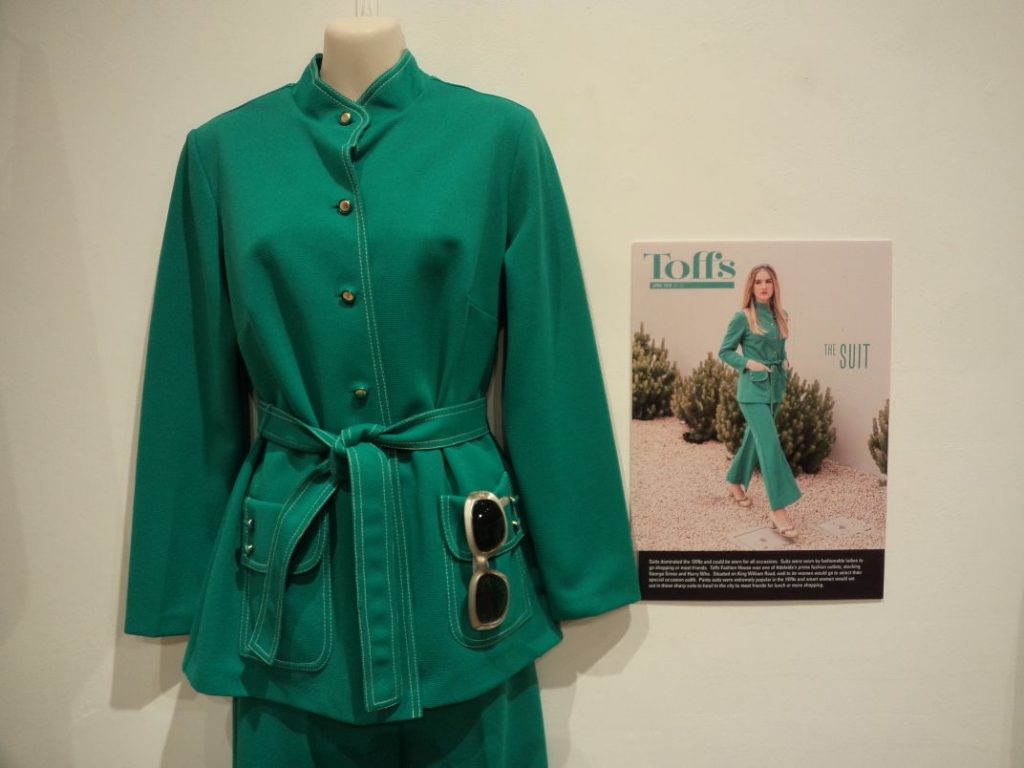 Along with the clothes, there were accessories on display too…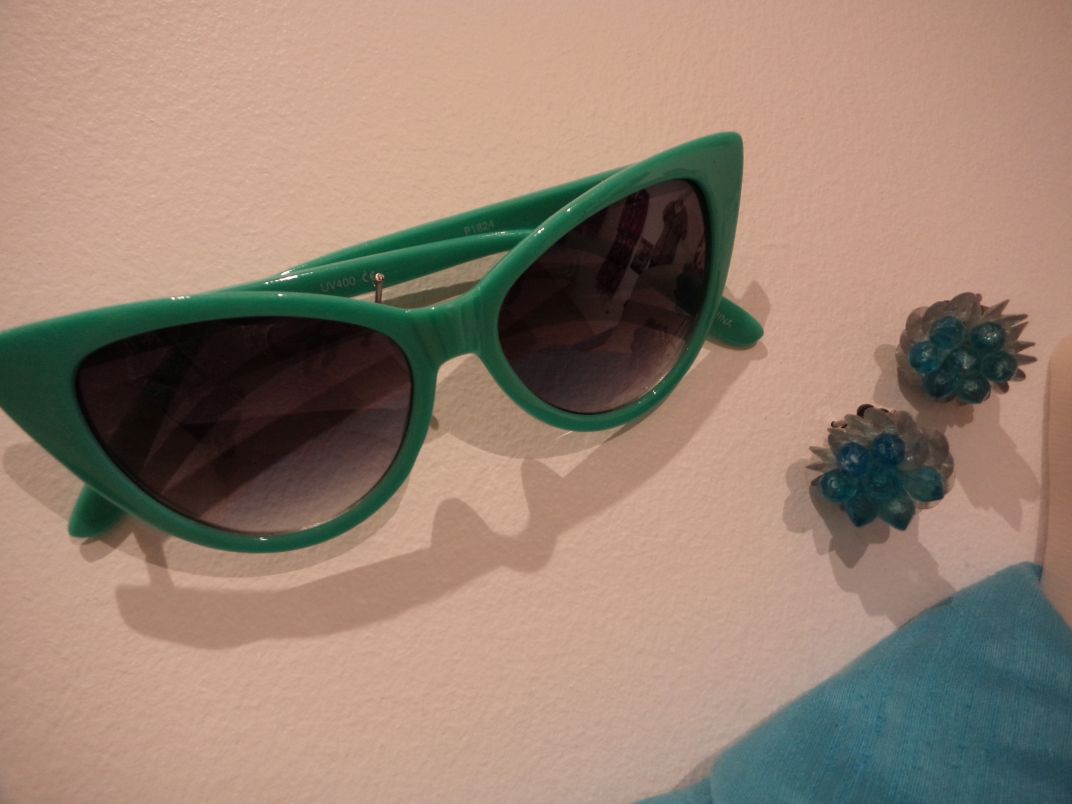 This is a really fun exhibition, and great to see with someone who remembers the 1970s.

Silhouettes – Fashion in the shadow of HIV/AIDS
At the David Roche Foundation House Museum until June 18th.
It's 40 years since the emergence of HIV/AIDS and this exhibition celebrates the work of fashion designers lost to the virus. Consequently, most of the clothes on display are from the 1980s, but some are from the 1960s and 70s.
Of the designers, some were familiar names (Halston, Bill Gibb, Tommy Nutter, Perry Ellis, Moschino were ones I knew) but there were plenty I hadn't heard of. Many had been forgotten, partly due to the stigma of dying with HIV/AIDS. Many of the designers quietly put their affairs in order and closed their businesses when they became ill. Perry Ellis and Moschino are the only ones that have continued to today.
There was a wide variety of clothes in this exhibition, and a really wide variety of materials used – knits, lycra, sequins, plastics, fur, silk, cotton, tweeds, jersey, leather…almost anything you can think of.
I don't have as many photos of this exhibition, but here are some highlights: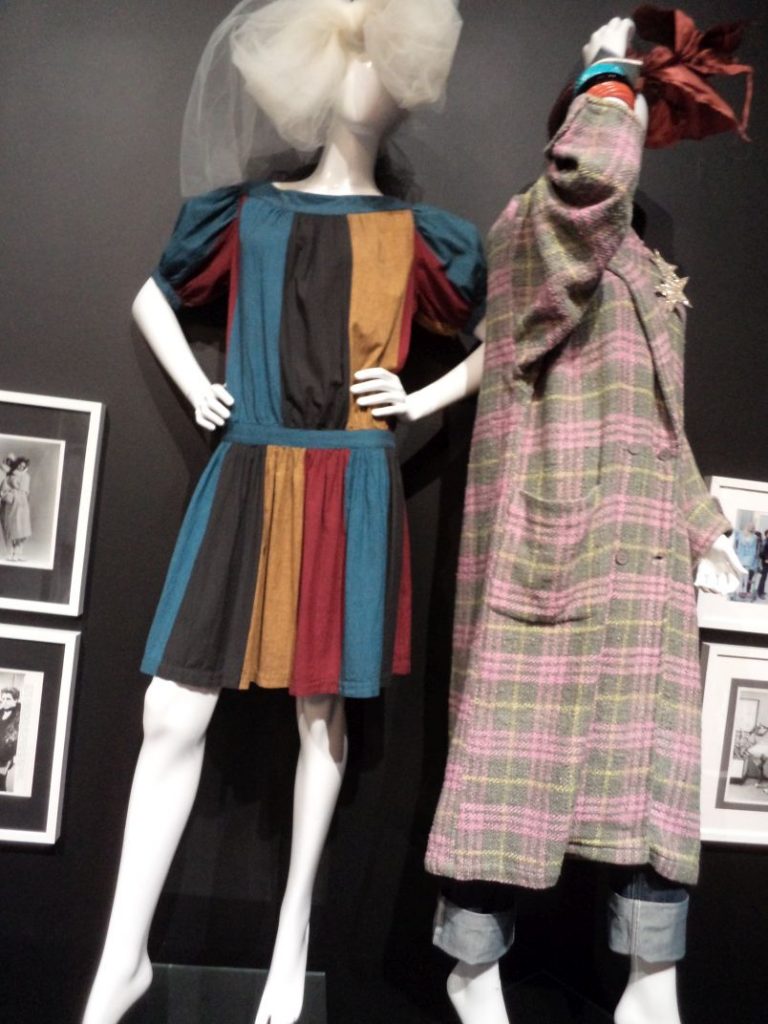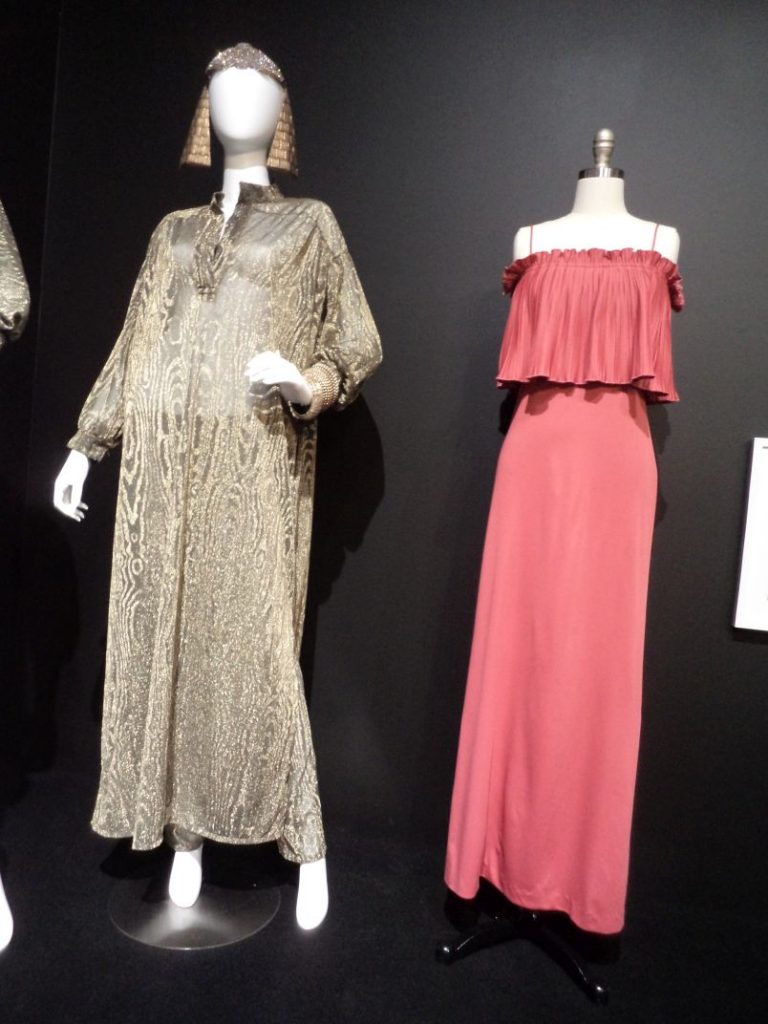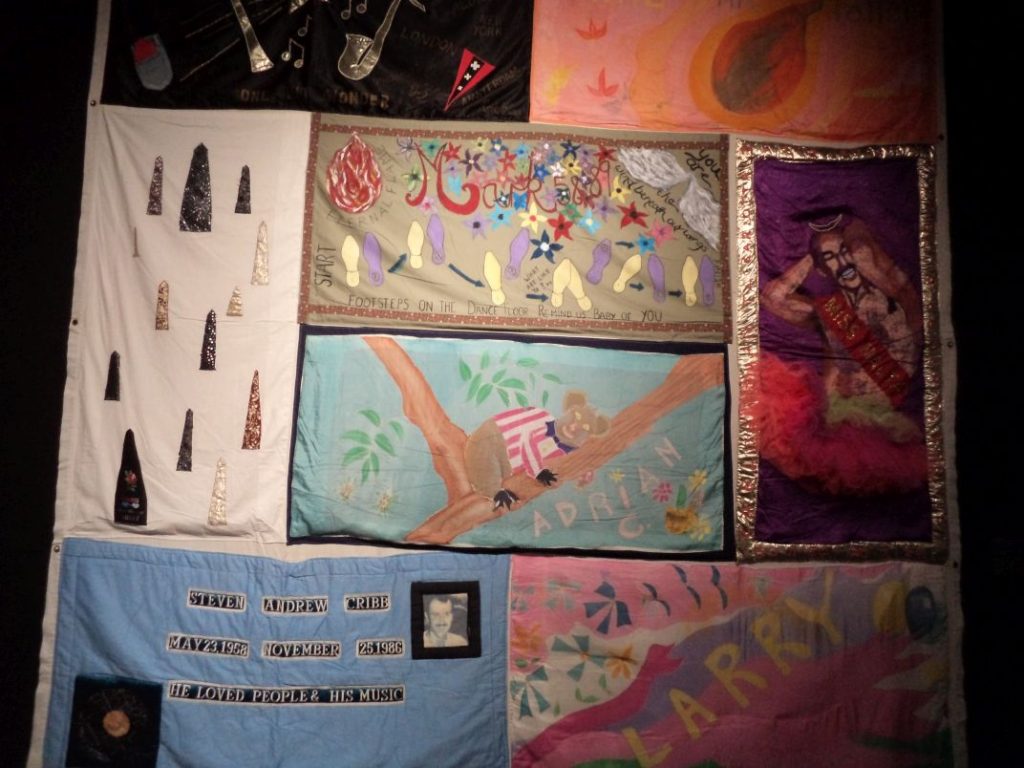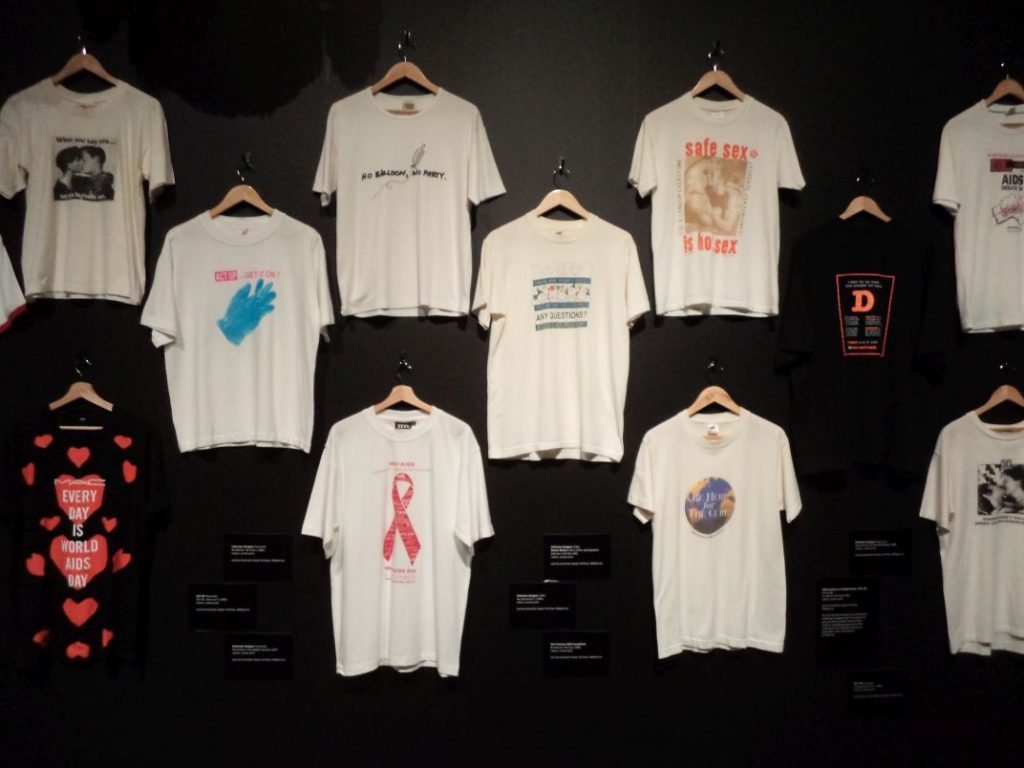 I admit found this fashion exhibition somewhat sad, as every designer featured was dead; many didn't live beyond their 40s. Some had partners die at the same time and others left young families.
There are more exhibition photos and an interview with the curator here. Btw, the souvenir catalogue for this exhibition is excellent – one of the best I've seen. Reading it is almost like visiting the exhibition again.
Silhouettes is a wonderful opportunity to see international fashions up close, and also to discover the talent of forgotten designers.
Cheers!