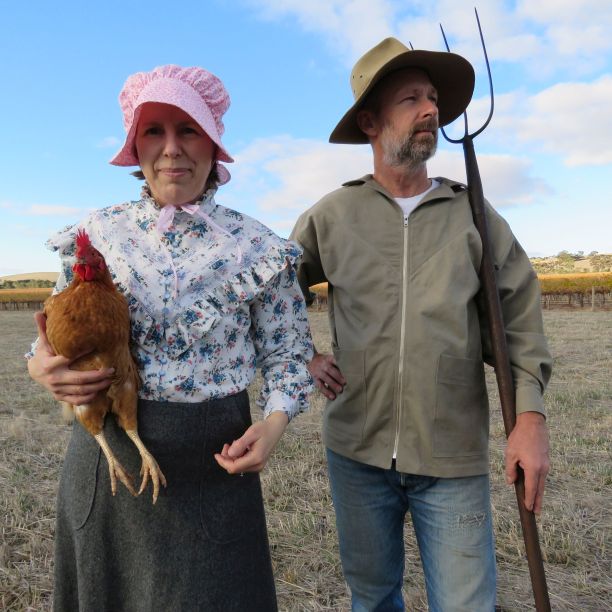 This week I've got some fun variations of the Sandie shirt to show you.
Sandie is a new minimal waste pattern and it's in my shop now. Please enjoy 25% off during May.
But first, remember last week I told you about the real Sandie? Here's a photo of her when she was young. I didn't know her then; she was much older with grown-up children when we met.

Sandie with ruffles
The Sandie shirt has instructions for adding ruffles to the yokes and changing the collar to a short stand collar.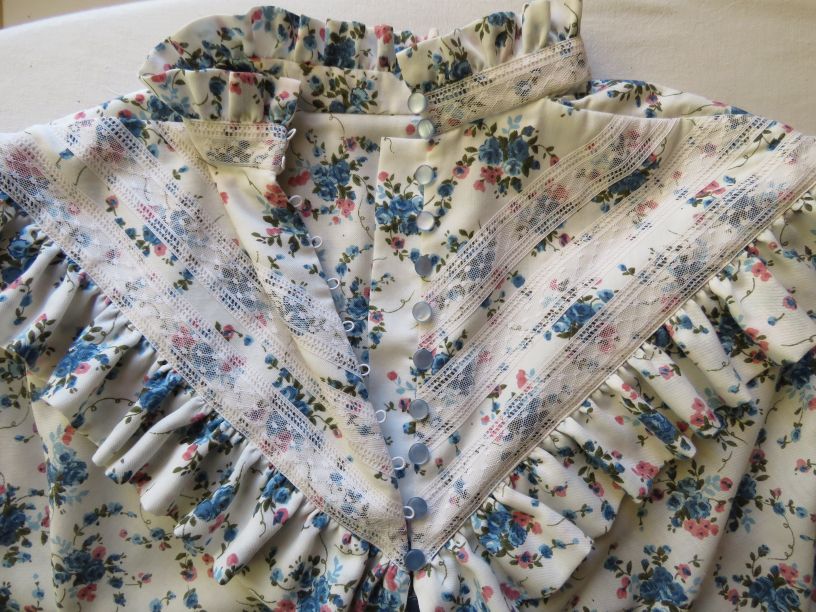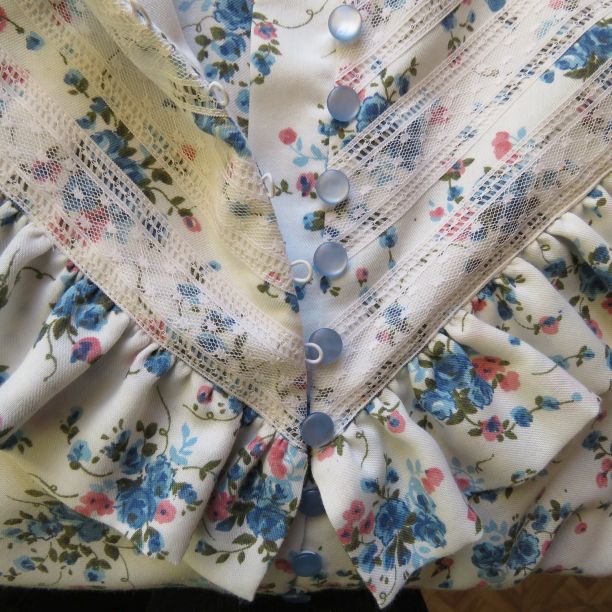 This fabric was a gift from the stash of my late neighbour, years ago. It's finally found the right garment!
Sandie with a zip
The Sandie shirt can have a front zip rather than buttons and loops. It can also have straight, cuffless sleeves but I cut this one with regular cuffs.
When Mr Haywood tried it on, I mentioned that I believe this is what's known as a "shacket", a cross between a jacket and a shirt. His reply will go unrecorded.
The shirt pattern has notes on modifying it to fit a man better. For this shirt, I went up one size (but could have gone up two) and did the changes for the sleeves.
This fabric is brushed cotton twill, very stable and easy to sew with. I had some spare fabric so I cut some large patch pockets for the front. Although the body is cut on the bias and the pockets are on the straight, the fabric is stable enough to support them. I had the shirt hanging up for a couple of weeks but the bias didn't drop.

This was one of the most entertaining photo shoots! Our 10 year old took the photos and handled the chicken.
I wondered what our neighbours thought as they drove past our front paddock – they gave us friendly toots!
Cheers!