Revisiting the puce floral
Almost exactly a year ago I made a raglan sleeve dress from the book Built by Wendy. The original post with the finished dress is here. (Here's where I started the project, and here's progress part-way through after excessive dithering and indecision.)
I wore it last summer and liked it, but every time I put it on and looked in the mirror, the collar niggled me. It felt too big, like I was wearing a giant flower around my neck. I hadn't noticed this when I finished sewing the dress, only when I started wearing it.
Btw, the original Built by Wendy dress didn't have this collar; I drafted it.
I took the opportunity to unpick the collar during a long car trip, leaving the bit next to the tab front intact. There were 5 rows of stitching to unpick, but I liked the dress enough to persevere.
With the neckline apart, I trimmed the collar (took about 1cm off the edge) and re-sewed it, gave everything a press, and order was restored.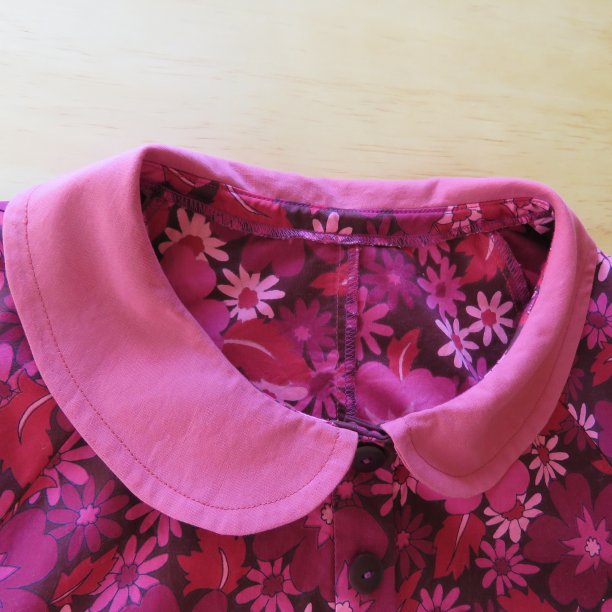 Ever gone the extra mile to get things just right, and been so glad you did?
Cheers!