Resewn: Shape Shape's Reversible circle vest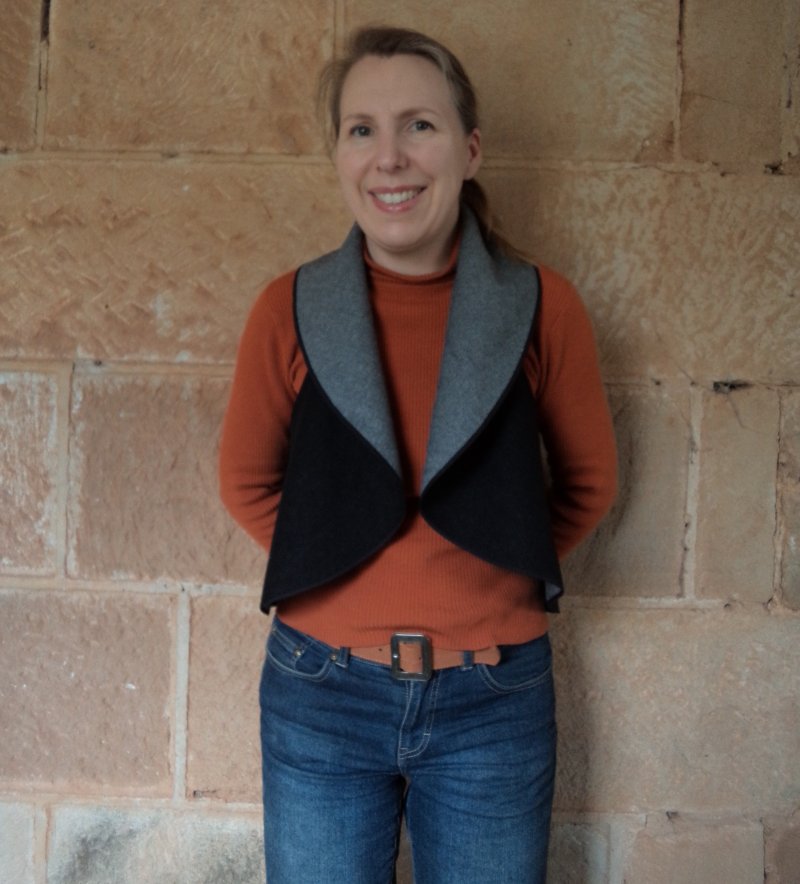 Shape Shape's Reversible circle vest left me disappointed last week, but even though I was still undecided whether it's "me" or not, I just had to have another go at it.
I really do like the concept of this pattern -a reversible collared vest made from a circle.  So simple to sew and wear.
I made some significant changes to the pattern.  I shouldn't have had to do this, but there's no way the vest in the book could have been made from the pattern supplied, even allowing for me not being a petite slim Japanese girl.
And so I can now say I'm very happy with my Reversible circle vest, and look forward to making the finishing touches and wearing it very soon.
Cheers!