Lutterloh from the op shop
Arriving home from an op shop visit, my husband presented me with someone's Lutterloh books.
Lutterloh is a pattern making system from Germany.  It was developed in 1935 and is still available today.
Lutterloh is a pattern drafting system only.  There are no instructions for cutting or making the garments, and you need to add seam allowances and make facing patterns as well.  I haven't tried drafting a pattern using this system.
For now, enjoy a sampling of these catalogues.  I would love to show you everything but there's an astounding 280 styles in the 1970's catalogue and 307 in the 1950's one.  Most styles are for women but there are some things for children and men.  The illustrations are in colour with just a few in black and white.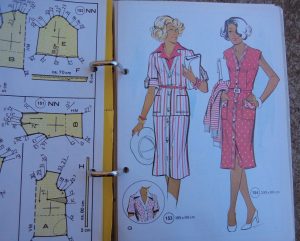 The 1950's catalogue has page after page of outfits with wasp-waists and hourglass figures.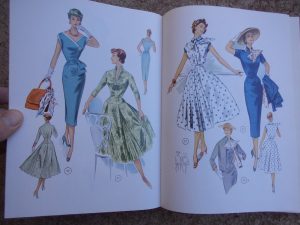 Cheers!