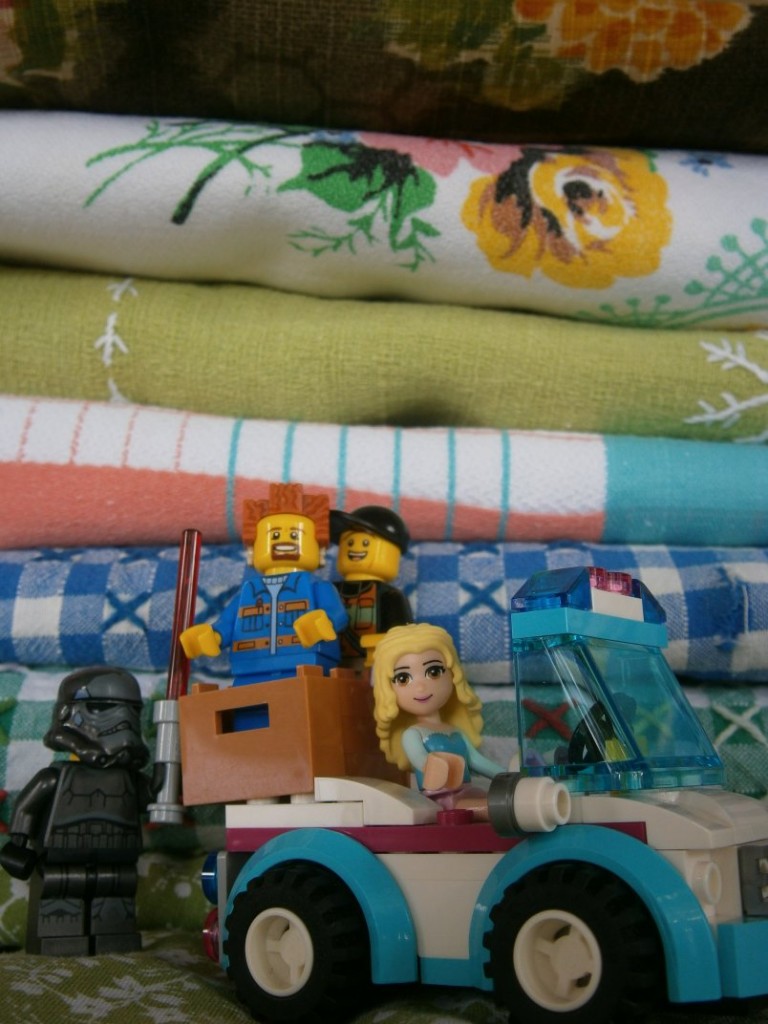 For some time now I've been meaning to make a Lego play mat.  The ideas is you play with Lego sitting on a circle of fabric, then when it's time to pack up you push the Lego into the middle and the fabric becomes the holder.  I had sort of imagined loops of fabric around the edge with a cord, so you could pull the cord up and hang the whole thing on a hook.
My husband had one when he was a boy, to store his enviable Lego collection.
I had intended to use an old table cloth from the op shop, but my plans have been constantly thwarted by beautiful finds.  I've found seven tablecloths in the past several weeks, but by the time I've soaked and washed them, they've come up so well that I can't bear to use them for anything but….tablecloths.
Just take a look at these retro beauties:
After discussion with my husband, it seems the Lego play mat was just a round tablecloth with no casing, loops or drawcord.  When you were finished playing you simply flipped the edges in and lowered the bundle into the lego box.  How simple -why did I complicate things?