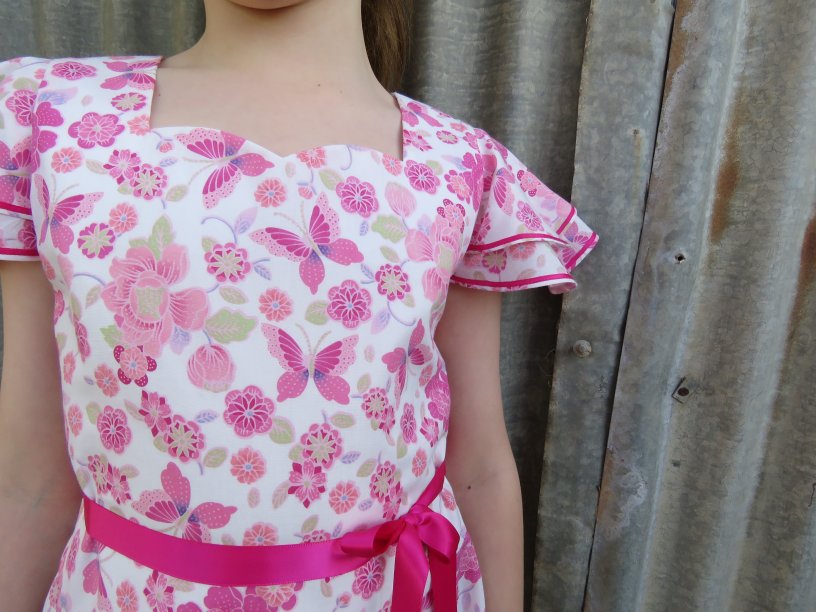 On the weekend was our town's one-day country show. Regrettably, our family couldn't go, but we still entered some things in handicrafts and cooking. (Read about last year when I entered some dressmaking, the year before when I wished I had, and the year before that when we went for the first time.)
I entered in a new category for me: child's garment/outfit. I really don't need any more clothes myself, and my favourite 8 year old found some very pretty fabric at the op shop during the holidays. It's poly/cotton with roses and butterflies on it. We looked through the dressmaking library at home and found an Enid Gilchrist pattern with potential.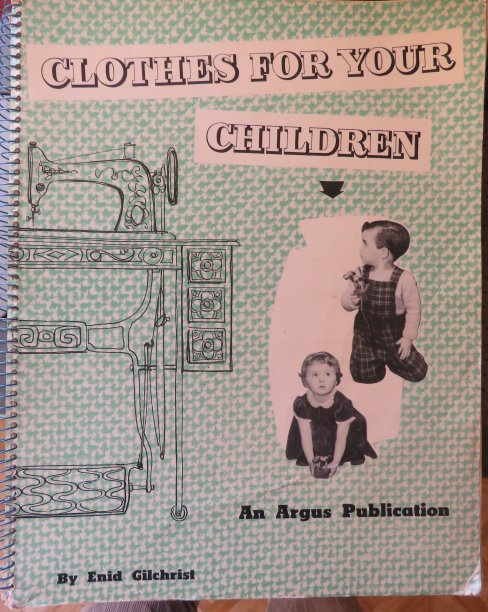 It was one of those projects that just "came together" (luckily!). I bought 10 metres of narrow hot pink ribbon on Tuesday, cut the dress out on Wednesday, sewed it on Thursday and delivered it to the show office on Friday. The show was on Saturday.
I don't want to set the example to my children of leaving things to the last minute, but I realise that's exactly what I have done. Hmmm……
We collected the dress from the show on the way home from the event we'd been to, and unfortunately the whole display had just been taken down so I didn't see any of the other entries (or anything else – thus no photos to show you). However, I heard later that they'd been more competition this year so that's great. We have to support these things, otherwise we might lose them.
Excited to see it won a prize, and an outstanding exhibit. I'm still deciding on how to spend my $2 prize money (less 50c entry fee), but as you know we enter these things to have fun, challenge oneself, promote crafts and contribute to our local show.
Are you a serial show entrant?
Cheers!