The Quest for the Perfect Oven Mitt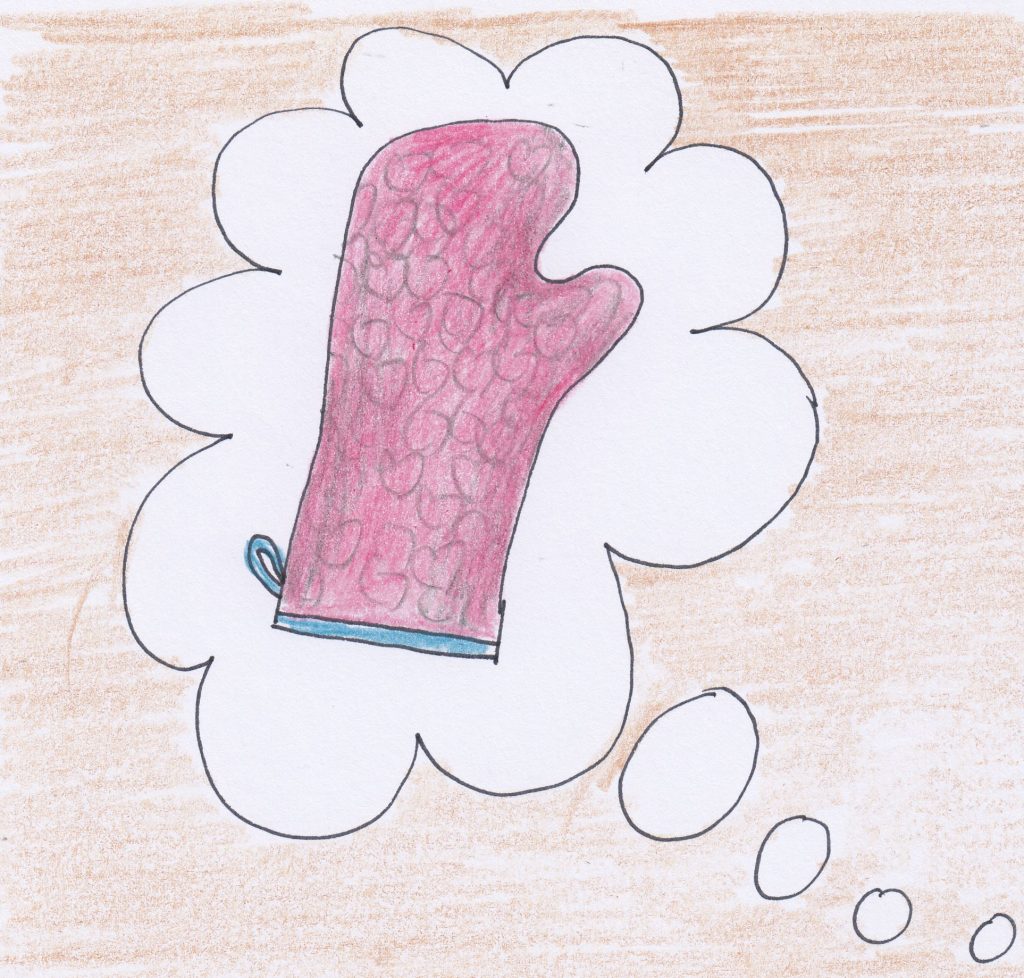 Kitchen harmony took a dive on the weekend, when it was declared that the two (mis-matched) oven mitts currently in service were "unfit for purpose".
Maybe yours are in the same sad state as ours?
I've been meaning to make some new ones for ages. Sure, I could buy some, but I could make some using what I already have.
Oven mitts tend to fall into two types, both of which we have an example of.
One is simple flat mitt which looks like a loose tracing around a hand in a mitten shape. Cut 2, sew around the edges, bind the opening and you're done.
The other type is 3-dimesional like a hand puppet, same as the Harrods mitt.
I have no particular preference for either type, but I like mitts that are long with a gauntlet to protect bare arms from touching oven racks.
There is, I've just remembered, another type, which is the classic square quilted potholder. Sometimes two are joined and you slip a hand through each end, like the one below. In my childhood, American moms on TV always seemed to be removing pot roasts from the oven wearing these.
As one gets older and more discerning with kitchen equipment (for example, having a favourite hot plate – front left, please! – or a favourite spatula), oven mitts also have a criteria to pass. Here's mine:
I'm going to try for a zero or minimal waste pattern.
As well, part of zero waste is designing for longevity, so I'll dig around for a durable outer fabric and I'm planning to use wool for the padding.
I came up with several potential ideas for a pattern; these are the two best:
Idea #1
I thought of using a long trapezium shape, which is folded and stitched to make a hand-puppet type mitt.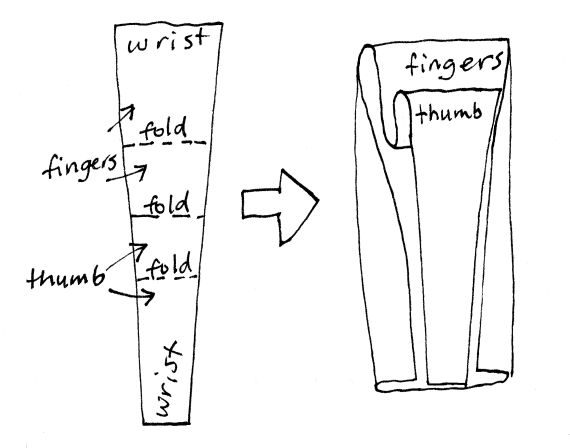 Trapeziums will naturally interlock with zero waste if they're top-and-tailed:
I made a pattern and tried it out pinning the paper together. I showed my children, who said it "looked a bit papery".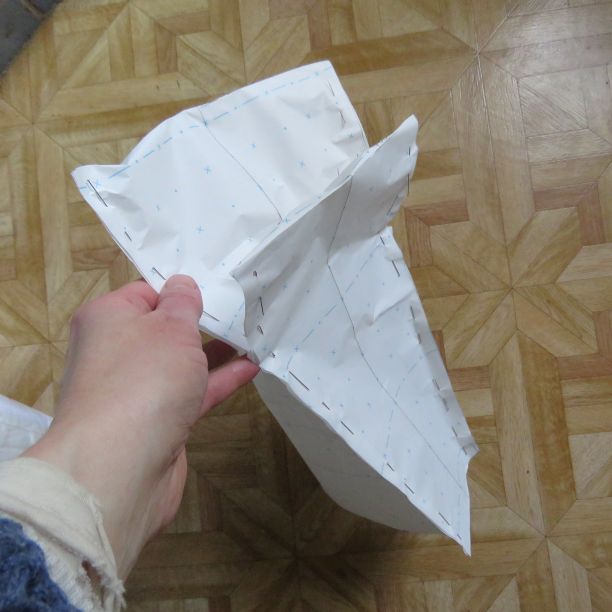 I feel like it's a bit top-heavy, with lots of room for the fingers (which might work out to be a good thing?). I cut out one in fabric and pinned it together, tapered the corners.
I think it has potential, with a bit more work. I really like the way the back curves around to the front.
Idea #2
The other idea I had was for a flat mitt type, with a tessellating pattern piece.
I made an actual full-size pattern piece for it, but here's a miniature version to show how it works:
The folded-up corner triangle you see on each piece I'll cut off and try to use for a hanging loop.
I'll probably tweak this a bit more – I'm unsure whether the thumb is too long.
So, that's the current WIP. I plan to make each oven mitt and try them out.
To be continued…..
Cheers!