The hug-me-tight experiment
Folks, I'm not sure what to call this garment I've been experimenting with this week. I've seen it called a hug-me-tight but does it have another name? Some sort of shrug?
The cutting concept is very simple and can easily be zero waste:

John Galliano did a very glamorous brocade hug-me-tight for Dior spring/summer 1998.
I found some knitted examples in Grandma's (very old, fragile, pre-WW2) knitting books: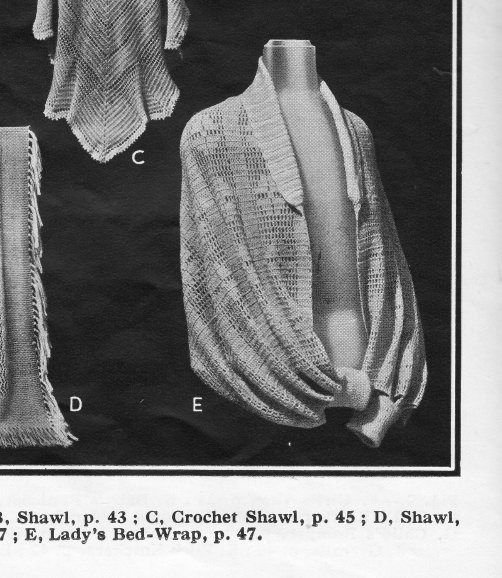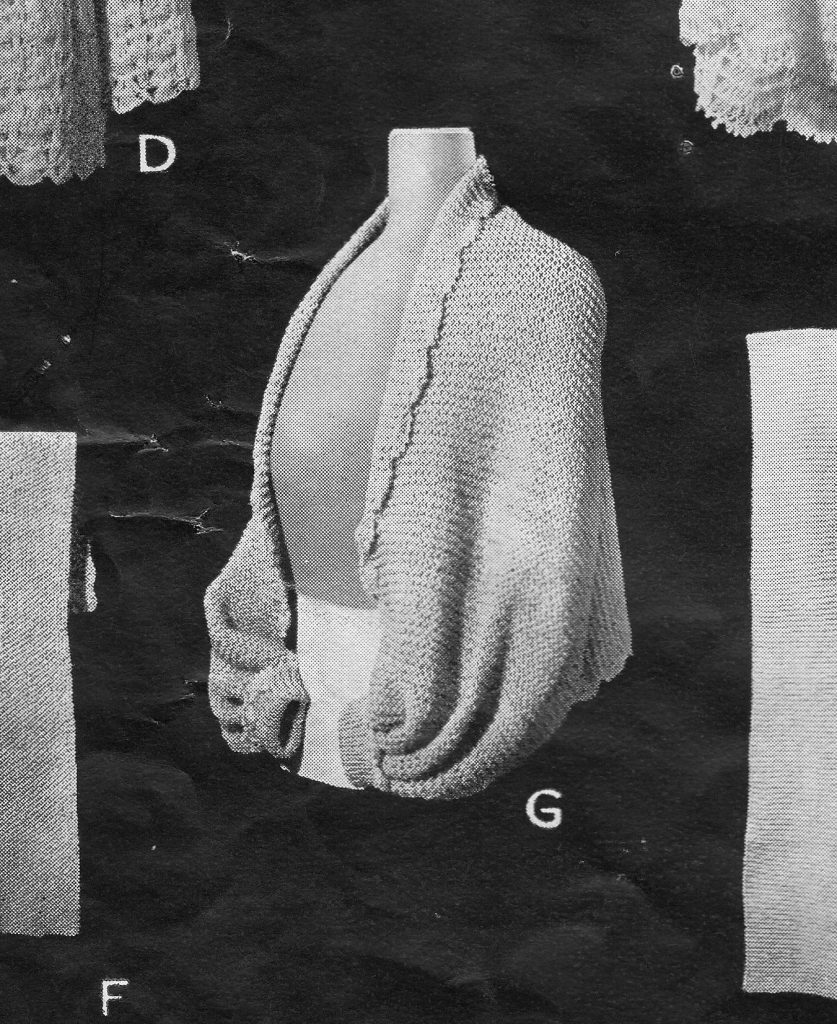 As a variation, a square can be sewn to the front to make a top. Here's a knitted example by Sarah Hatton.
So, how big or small should the piece be cut? Square or rectangle? I had some double knit that my mum gave me – some big pieces left from something she'd made.
I began by cutting the biggest piece into a rectangle 38.5″ x 31.5″. Mine will be much less voluminous that John Galliano's! I pinned the sides together to leaving 7″ long slits for my arms, and tried it on (carefully).
The fronts don't quite meet in the middle on me, making it sort of a bolero, and I was unsure how to finish the edges other than a small hem.
Amongst the smaller pieces, there were some long triangles. I trimmed up four of them and used them to make a front band.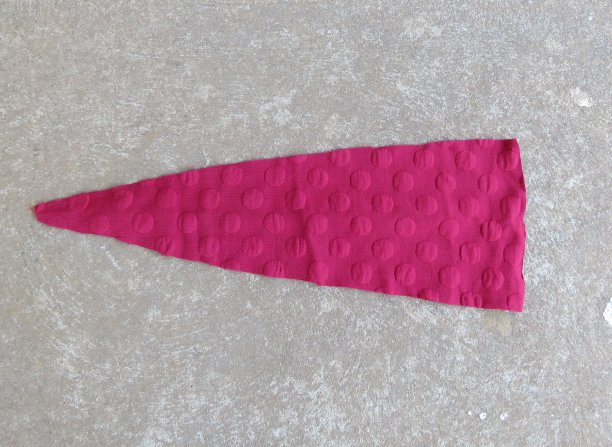 Hmm, it's okay.
The reality is I'll never wear a cardigan with short or three-quarter length sleeves, so I cut two pieces to make sleeves to insert into the slits. They weren't long enough so I added cuffs.
There's only a few tiny scraps of the fabric left. This is the cardigan pinned together, and that's as far as I got. The sleeves were successful.
Any thoughts? I think it's got potential.
To be continued……