Styling the Simone Overalls
The overalls I finished last week have been working their way into my wardrobe.
I realised I haven't worn overalls since I was a preschooler – all those years missing out on such a comfortable garment!
I had a fun time trying the overalls on with different things to see what looks best.
(Do you do this? Some fashion designers do. When their range is almost finished, they have a session trying everything on. Clothes sell better as outfits rather than stand-alone items, so they need to see any gaps and look at how the collection sits together.)
I tell you, afterwards the bedroom looked like a clothes bomb had gone off on the bed!
So I tried on lots of things, then pranced around in front of the camera…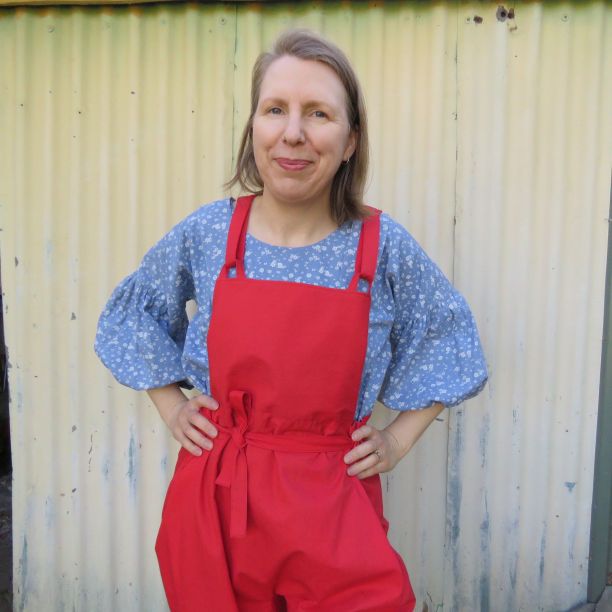 Cheers!