New zero waste pattern: Lillypilly Dress
Hello All, today I've released a new zero waste pattern, which I feel very excited about but at the same time a little bit sad. It's one of the projects I was going to present at a workshop at the Australian Sewing Guild's convention later this year, which like most gatherings is now cancelled.
The Lillypilly dress is made from woven fabric, cut in a simple A-line with a cowl neck, pockets and bound armholes. It pulls on over the head; there are no closures.
It could possibly be the perfect working-from-home dress. A flattering cowl neck for teleconferences…and leggings underneath!
I would have liked to show a variety of models in this dress, but due to isolation you've just got me 🙂 Fortunately I tested and fitted the dress on other bodies last year when I prepared the convention proposal.
The dress can be made in three lengths depending on the width of the fabric: 115cm, 130cm or 150cm (45″, 51″ or 59″).
I've tried this dress in several types of fabric:
There's a choice of pockets: patch or in-seam, using the same pattern pieces.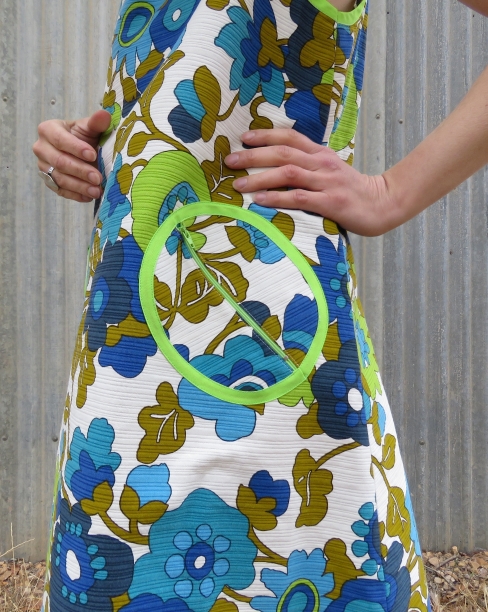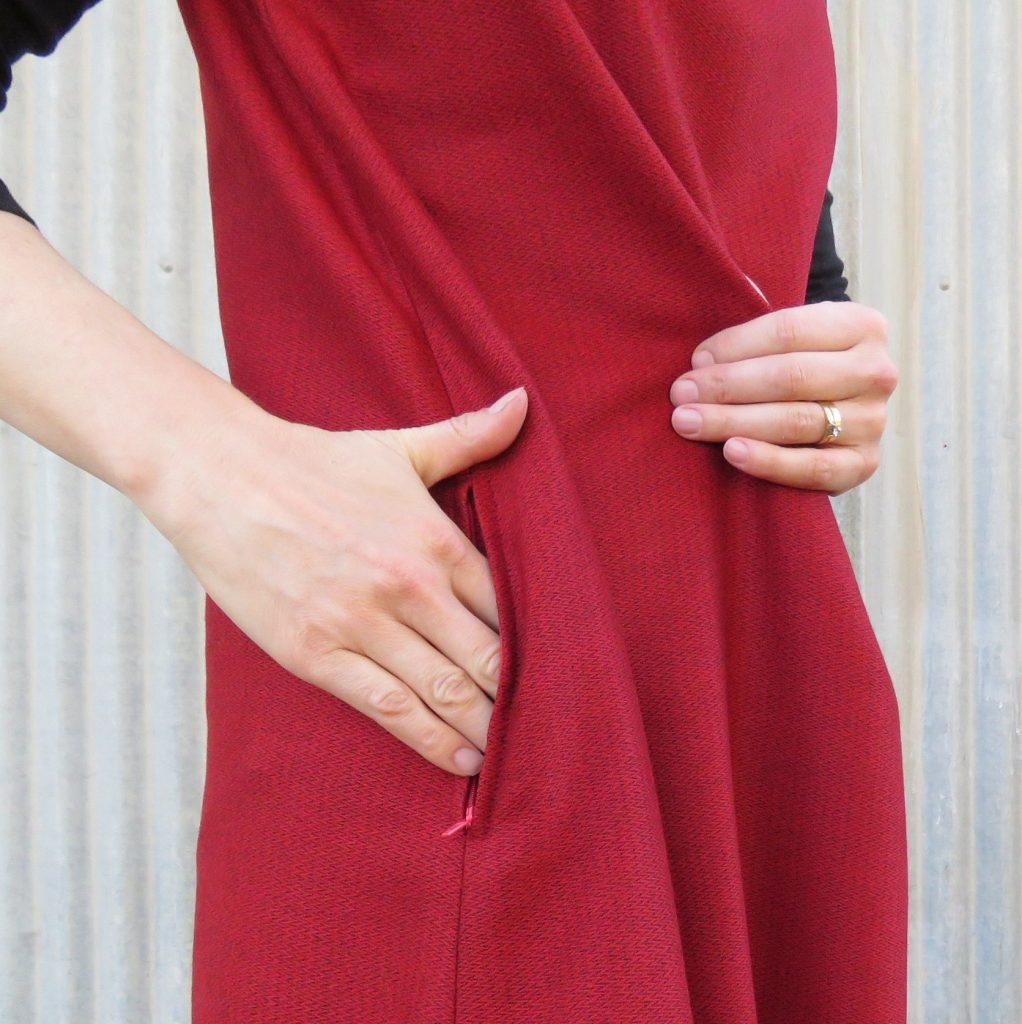 The cowl neck can be worn in three different ways: loose, folded and pinned with a brooch or gathered with a cord.

The format of this pattern is similar to the projects in Zero Waste Sewing and the free scrubs pattern. The pattern pieces are drawn straight onto the fabric and there's a template for the armhole. There are no pattern pieces to print out and tape together. The instructions are in metric and imperial. Sizes are 8-28 (to fit bust 87cm-137cm/34.25″-54″) and bust darts can be added to improve the fit for large busts.

The dress pattern is in my Etsy shop. Please enjoy 25% off this pattern during May.
Cheers!
PS
Take a look at SewingElle's version here.
Kate Price's is here.