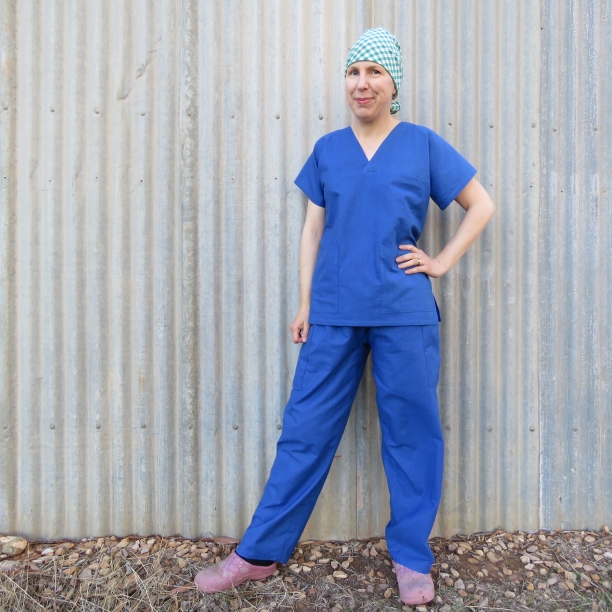 Folks, there's a shortage of hospital scrubs in the world.
There's a shortage in Australia, in the UK, and no doubt in other countries too.
This week I attempted to make a zero waste scrubs pattern. (The full pattern is at the end of this post – beset by technical difficulties, the only way I could put it in here is as a series of images, for now. Sorry.)
UPDATE: download a pdf pattern here.
UPDATE: having problems sewing the trousers gusset? Look in the comments for a solution.
I confess that I failed on the zero waste part; after a solid week's work I metaphorically collapsed into an armchair and conceded that it's a low waste pattern instead.
It could be zero waste if you cut out multiple garments across multiple sizes – since the pattern pieces are all rectangles – so it has potential. Where I have failed, zero waste-wise, you may succeed.
This is a free, open-source pattern which can be freely shared, adapted, improved upon, emailed to a friend or published elsewhere.
There are no pattern pieces to print out and tape together – the pattern is contained within the instructions, in the same format as Zero Waste Sewing.
USA friends rejoice, it's in imperial measurements as well as metric. (Liberian and Myanmar friends can also rejoice.)
The trousers are adapted from the diamond gusset trousers pattern described here. I've made the gusset far easier to sew and eliminated the stress point at the gusset's apex. I've also added pockets and a deeper hem.
The top is essentially a T shape, with the easiest V neck ever.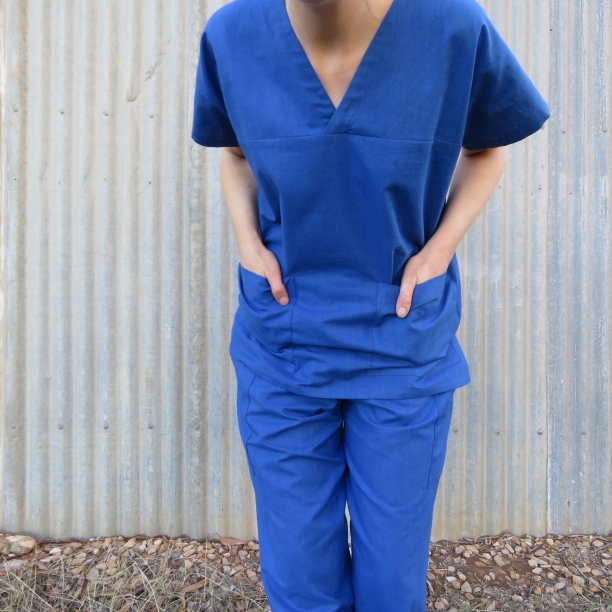 I'm not the first patternmaker to do zero waste scrubs in response to covid-19. Danielle Elsener of DECODECODECODE in London also has an open source pattern (and she nailed the zero waste). She has some neat ideas in her layout and suggests cutting masks at the same time if there's space. Her pattern is tiled to print out and the instructions are succinct. UPDATE: I made the scrub top from this pattern here.
If you're wanting to sew scrubs, join with a facebook group such as The Scrubs Co-op, Spotlight Crafts for a Cause or Rona Scrubs in Australia, For the Love of Scrubs – Our NHS needs you in the UK, or connect with a hospital, local GP or health care worker directly, if you know someone.
Please feel free to share my pattern. If you have any feedback, if you've found a typo, easier method or have a good idea, please leave a comment below. You can also send a comment marked private and I'll read it and reply privately.
Keep safe and well.
Cheers!
PS Cecilia Digenis, here's a picture of the end of the trousers gusset: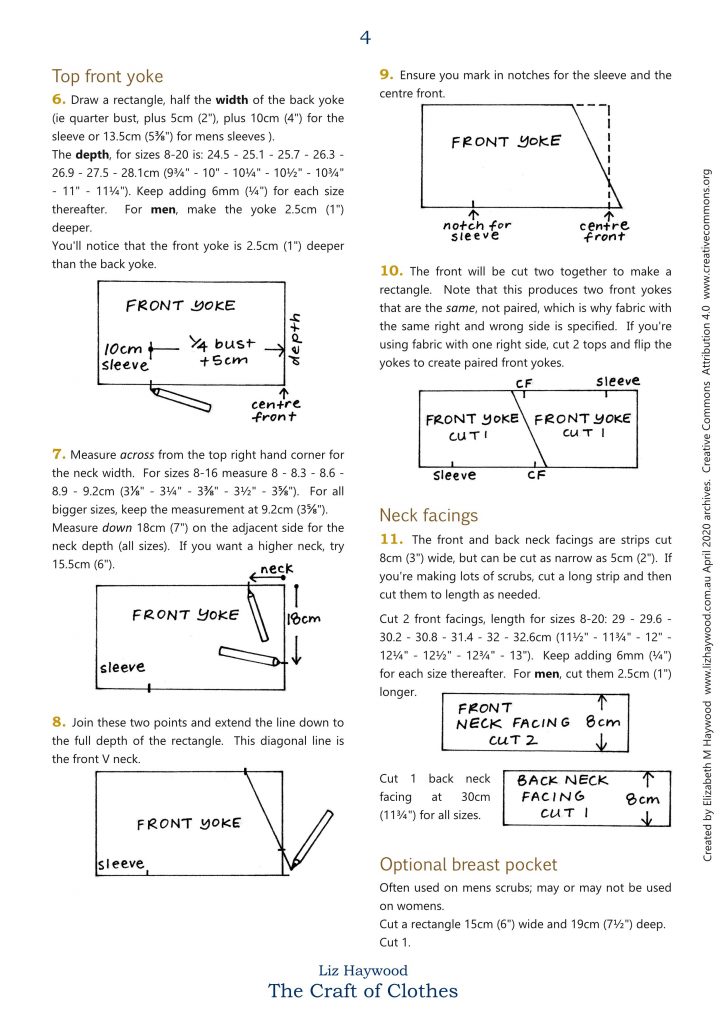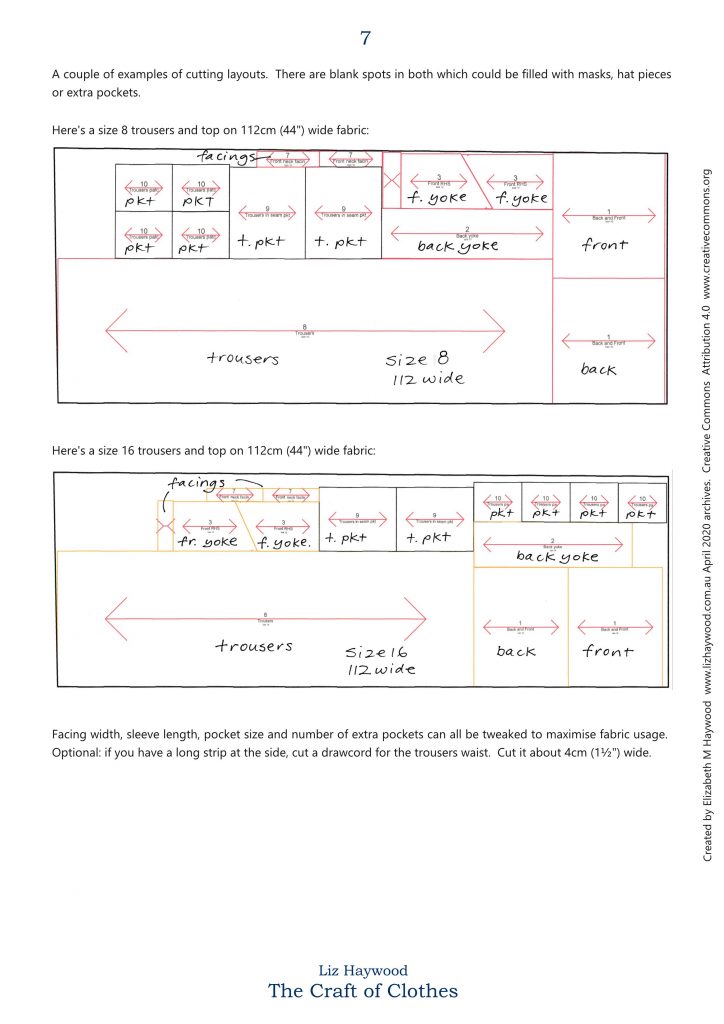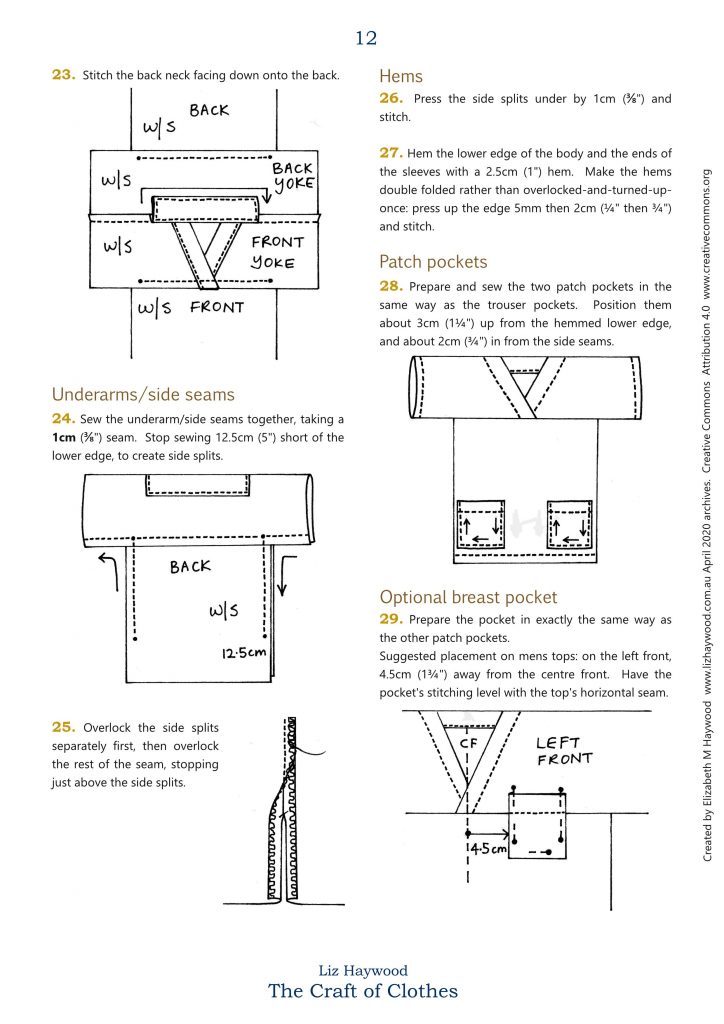 UPDATE: Here are some photos of Belinda's maternity version (see the comments, about 8 down, for cutting details).