Must-have dress-ups: the bear costume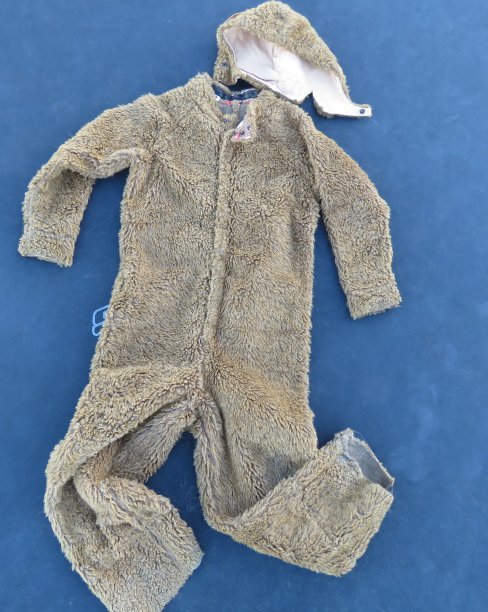 Here's a statement you may or may not agree with: all households with children require a dress-ups box.
Our household does, and has gone a step further by having an adult's dress-ups box. I'm going to pause writing here because I know exactly what you're thinking. No, it's not an "adult" dress-ups box, it simply contains useful adult-sized clothes for fancy dress parties.
There's:
A 1920's flapper dress (works for Roaring 20's, Gatsby, gangster or anything Agatha Christie murder)
A real South American poncho (good for Mexican and also biblical dress-ups, as worn here)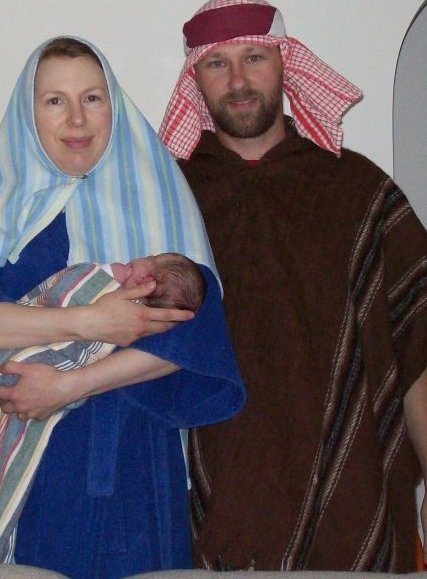 A fake kimono and real Japanese thongs (are these called zori?)
A selection of very handy knitted beards – unfortunately "George Michael" has been lost
A karate costume. I wore the top half to be Luke Skywalker here – I actually had planned to wear the bear costume to that event but it was way too hot.
A very useful long 1960's cream and gold dress which works for Swingin' 1960's, angel, bridal and princess. I wore it to be a princess for a Pirates and Princess theme. The cape is from the children's dress-ups box (the free pattern is here).
There's also a mixture of various hats and wigs, a giraffe onesie, a floor-length black coat (works for The Matrix, Darth Vader and evil bad guy), a Dior-looking strapless ballgown (never worn – maybe one day) and a pair of white buoyancy vests from a Titanic party, worn as many times as The Titanic sailed…
….and a bear costume.
To have a bear costume in the family is so useful. It's been adapted for many fancy dress situations and has probably been the most-worn of all the dress-ups. I wore it last week to be a sheepdog at playgroup's farmyard day (just added ears and a tail).
I've worn it with a bandolier to be a low-budget Chewbacca for a Star Wars party.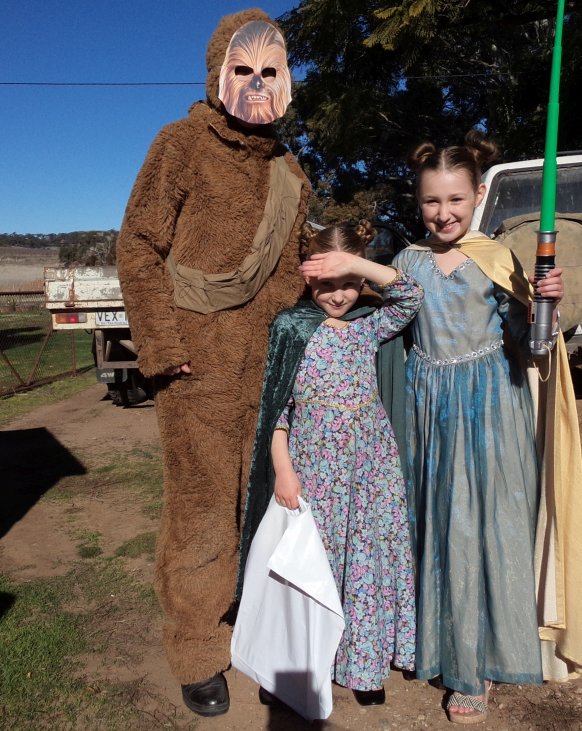 It's been used for a wombat in a Christmas pantomime, a donkey/horse (we added a rubber head) for another play, and Max the dog from The Grinch . I could leave the hood off and be Robert Smith from the Cure (Why can't I be you video). It would be great to wear while studying for exams in a cold house!
I bought the bear costume from the op shop for a mere $5. I know, I know, I could hardly get my money out fast enough! It's had a hard life though; I think it's ex-fancy dress hire and fairly old too. Take a look at that fabric inside the neck – late 1970's-early 1980's?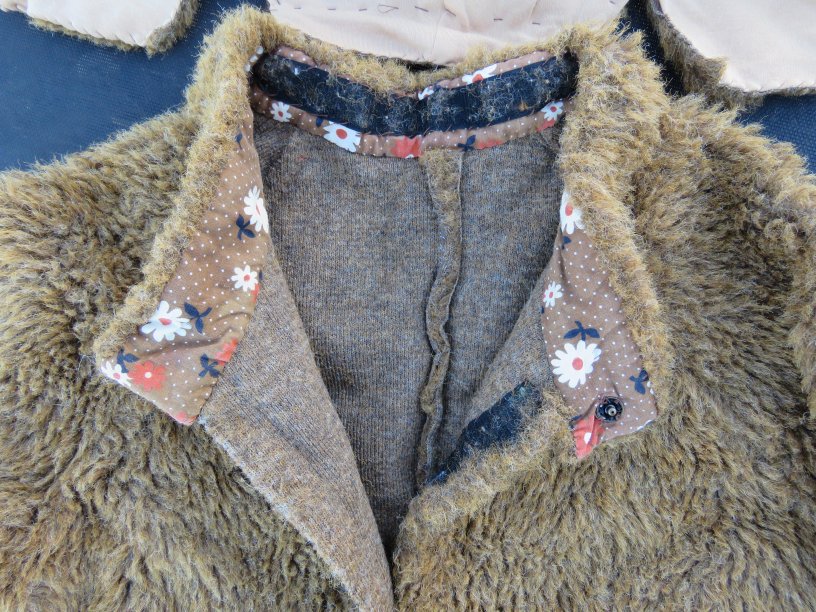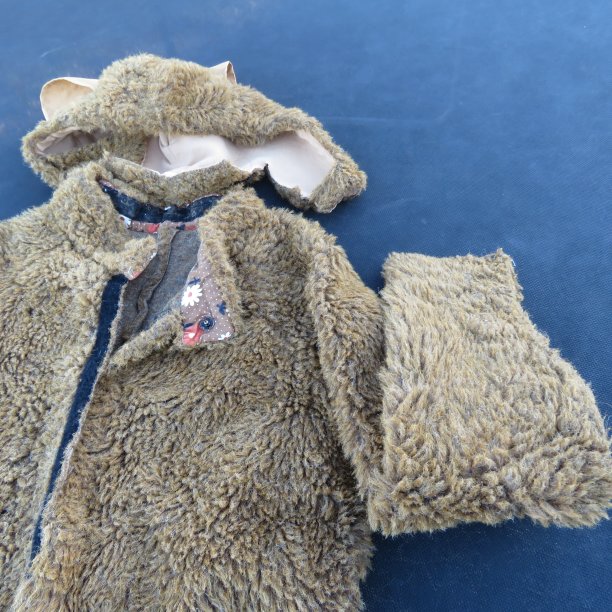 The obvious question: where does one store an item like this in one's house? I keep mine in a large calico shopping bag under the sofa.
Cheers!