Free pattern: zero waste ruffle tank
It's been nearly a year since this blog offered a free pattern, so ladies and gentlemen, I give you the zero waste ruffle tank.
The ruffle tank is a summer top in 15 sizes, and very simple to make. UPDATE: I've since made this top as a dress here.
It suits lightweight fabrics such as cotton lawn, voile, quilting cotton, lightweight linen or any fabric that's light with a crisp handle and a bit of body. It's very suitable for stripes and one-way fabrics.
I started this pattern during the summer holidays after my girls thought they'd like to do some sewing with friends…but the end of the holidays came up quickly (as usual – they always start slow and end quick) and we never did it. However, there's still some warm days left in March to make & wear, and our Northern Hemisphere friends are approaching summer.
I tried this pattern out in some black lace and found that it made quite a good evening top. I used grosgrain ribbon for the shoulder ties.
I apologize for the non-variety of models to show you this top. It's just me and my favourite-almost-10-year-old. I fit-tested the top on some larger ladies and the general consensus was that no-one was keen on going braless, and all politely declined to be photographed, understandably. (But they thought it would be good top to wear at home when it's hot, or as a nightie.)
Therefore, since this top is so easy to sew, I added an extra 3 sizes onto the beginning of the size chart for younger sewists.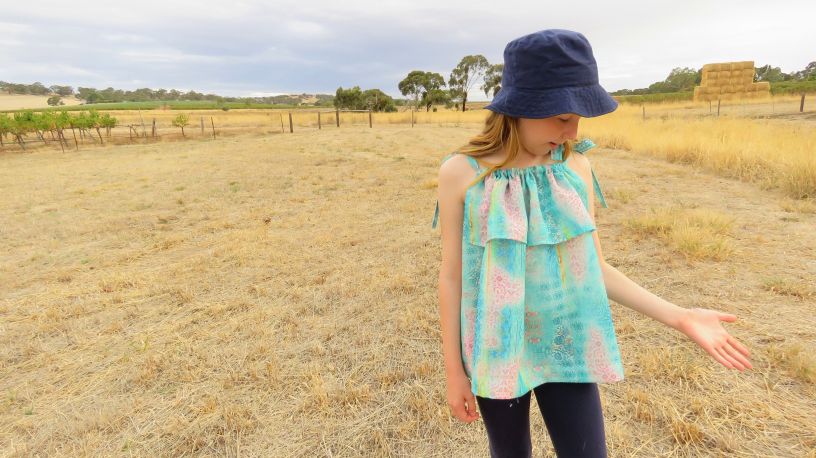 The instructions are condensed to fit on just two pages, cartoon-style, + an armhole template. There's photos showing extra detail further down on this page. If you'd like to download the pages as a pdf here they are:
Pick a size according to your bust measurement. For pattern-writing clarity, the measurements have been assigned a size.
What if you want to make a bigger size? Just follow the numerical sequence to create more sizes eg- the width of the rectangle for sizes 32-34-36 would be 45″/114cm – 46″/117cm – 47″/119.5cm. Draw in a new line on the armhole template, following the sequence of the previous ones.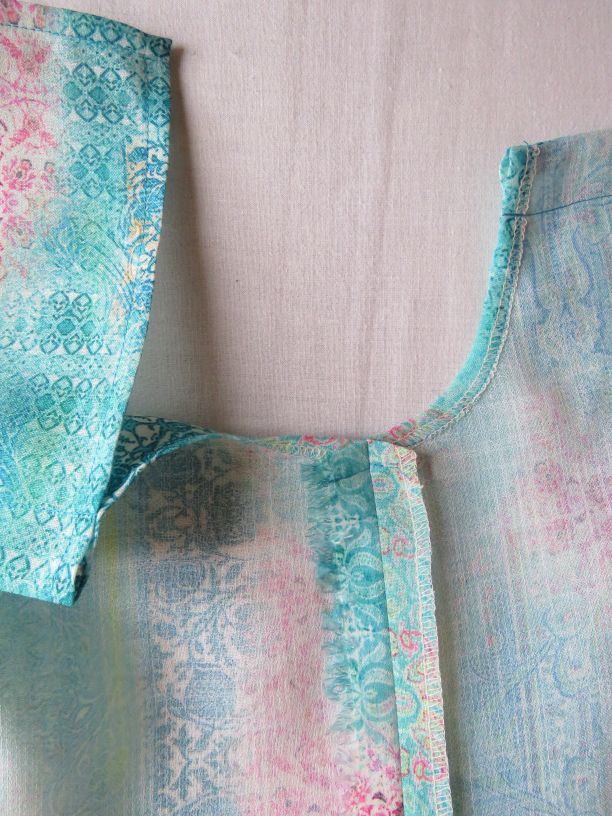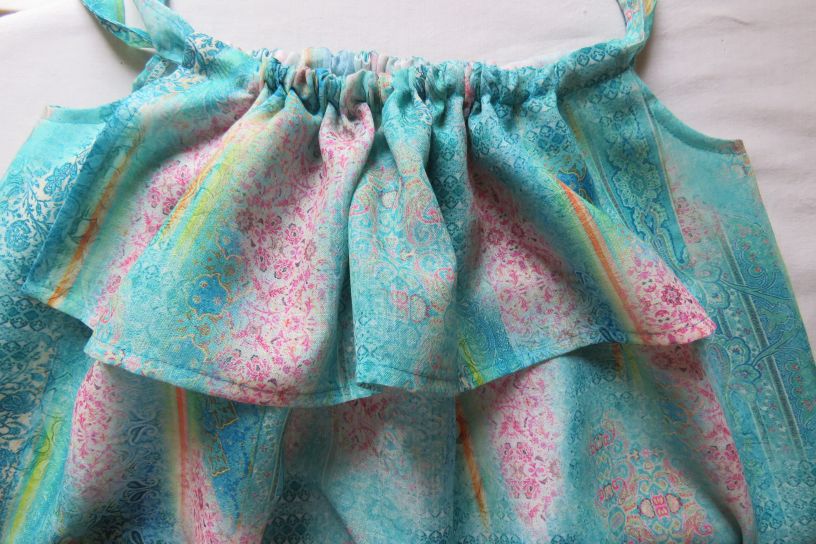 Cheers!