Coming soon: my new book Zero Waste Sewing
Hi Everyone, since mid-last year I've been working on a new book and it's now ready to show you.
Zero Waste Sewing is a collection of 16 garments all designed to use 100% of the fabric, with no scraps or waste.
If you're looking for a new sewing adventure, creating a slow wardrobe for yourself or want to try making something zero waste, then this book is for you.
So what's so amazing about zero waste patterns? Zero waste patterns have two great benefits. The first is, as the name says, no waste. Approximately 15% of the fabric used for a garment is wasted, which doesn't sound like that much but results in about 164 million square metres of waste per day by the fashion industry. Zero waste patterns are designed to fit together like a giant jigsaw puzzle, with no spaces in between. They use about the same or less fabric than a regular garment of the same type.
The second (unexpected to me) benefit of zero waste patternmaking is as a fashion design tool. The parameter of zero waste can result in innovative silhouettes and details that might not be discovered otherwise = more interesting clothes.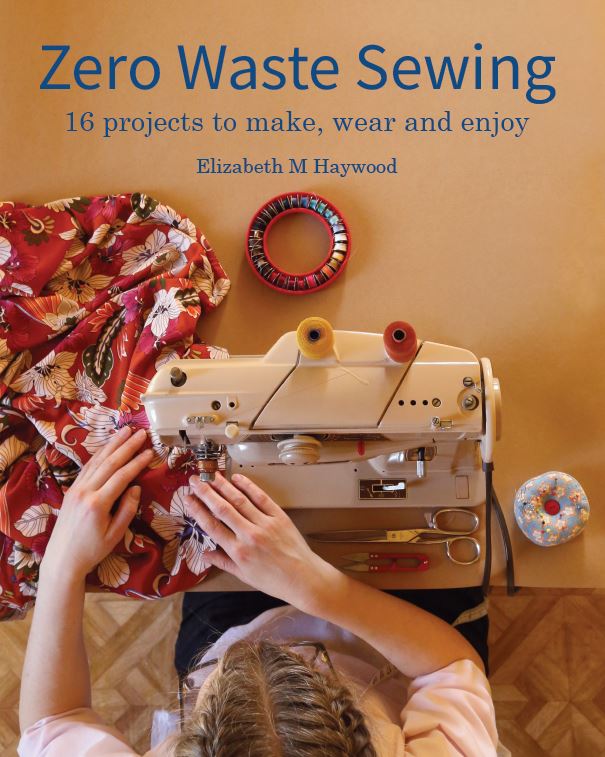 The majority of projects in this book will fit any size, and the rest will fit most people.
Five of the projects require you making a paper pattern (I show you how) and the rest are drawn straight onto the fabric, which is a different way of working for most of us but is actually quite simple and fast. The instructions are all very detailed with plenty of step-by-steps and clear drawings; there are around 600 drawings in this book.
Here are the projects in the book: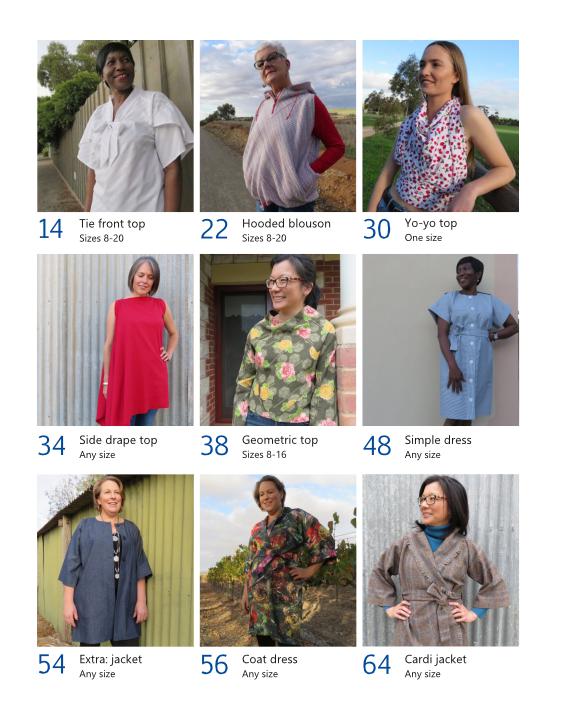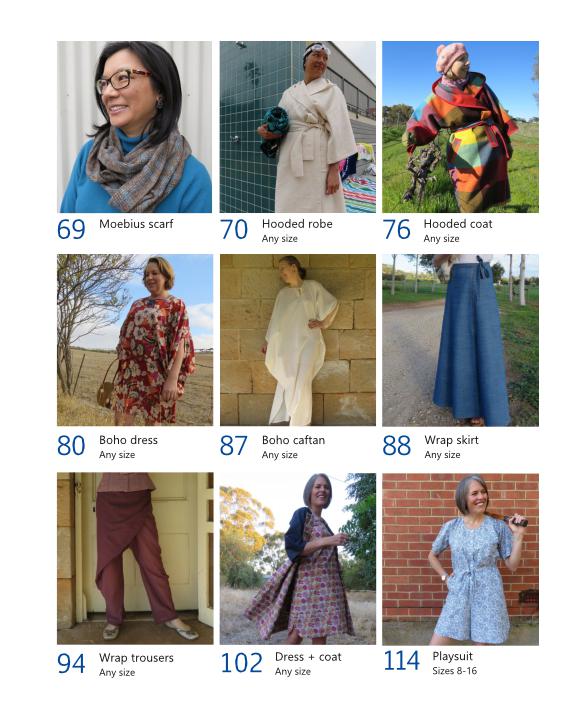 Some of the interior pages: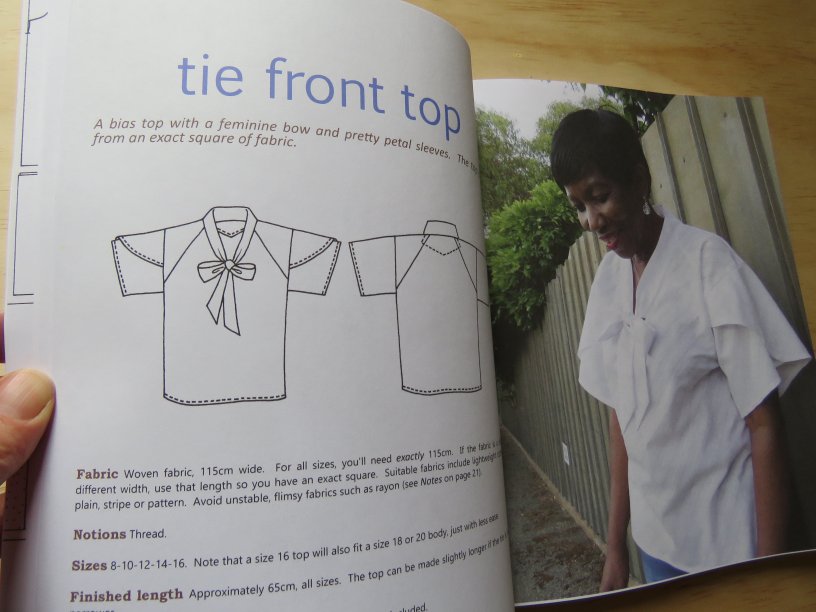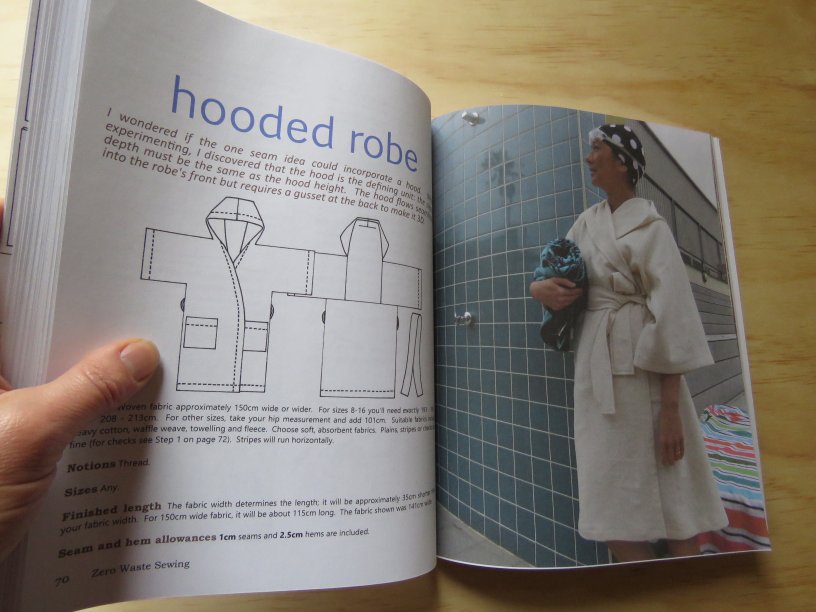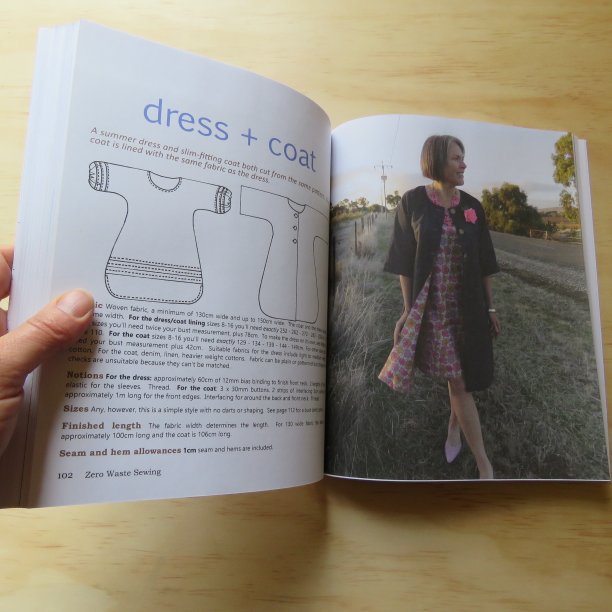 The book goes on sale mid-March 2020, but before then I'll be doing more show and tell on this blog and Instagram.
Australian residents can pre-order (signed) copies direct from me ($44.99AU + $8.50 post), and non-Aussies via Amazon.
Cheers!