Book recommendation: Modern Mending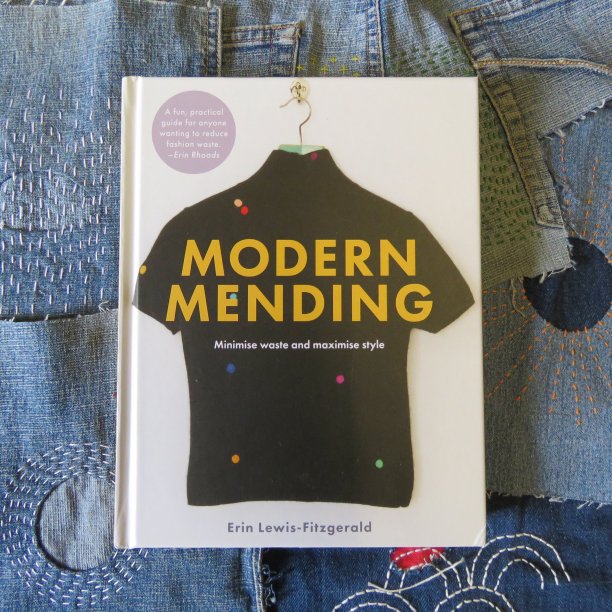 Mending is trending, but there are better reasons to mend your clothes…
Erin Lewis-Fitzgerald's new book Modern Mending is a comprehensive guide to mending your clothes that combines practical know-how with whimsical creativity.
There is a light-hearted, creative vibe flowing through this book; mending can be artistic, stylish, maybe quirky, and add to a garment's charm.
Mending Techniques occupy most of this book: stitching, patching, darning, felting, visible and invisible mends, by hand and machine mends, fixing knits and fixing zips.
I picked up some nifty tricks: felting a patch on the garment using wool and a felting needle. Also, combing the fluff off a jumper to use for an invisible felted patch. Genius!
Erin holds your hand with troubleshooting guides interspersed throughout the techniques.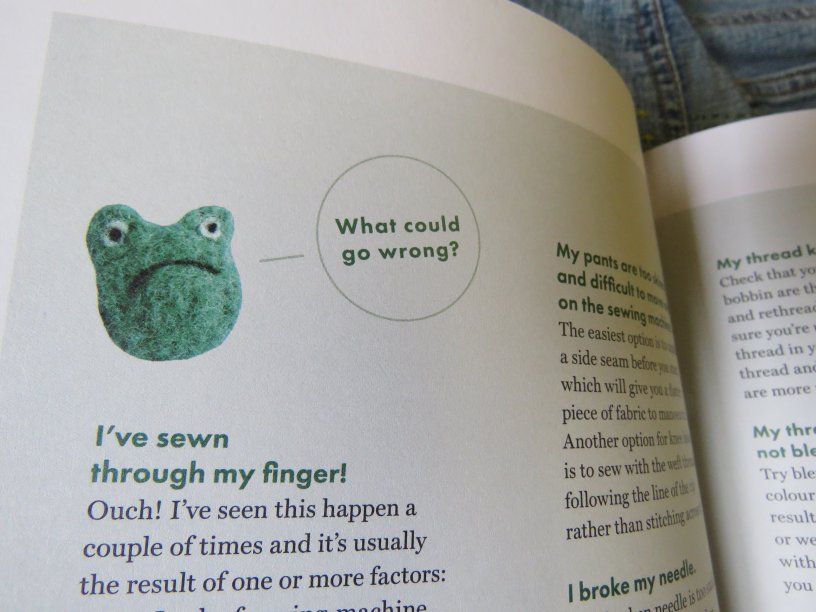 Unique to mending books (that I know of), the reverse side of the mends are pictured as well: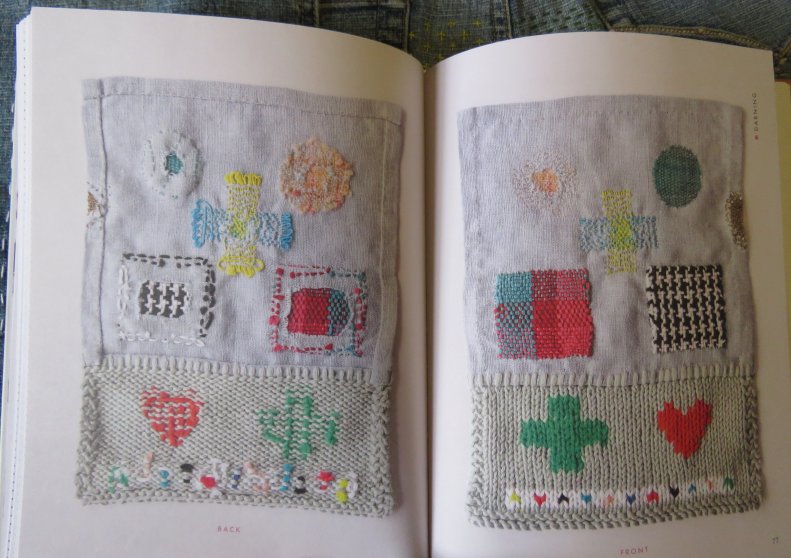 If that's all the book was, just techniques, I would say Buy it – every household needs a how-to mending reference on their bookshelves, and Modern Mending is clear and easy to understand, assumes nothing, is thorough and packed with tips.
However, there's more.
I do love a good before/after transformation story and the book is enlivened with Erin's case studies showing garments she's mended and sometimes re-mended. Their importance to the owner underscores how mended clothes become more special than new ones.
Many of the garments looked far better with mends than before, I thought.
Erin writes about planning a replicatable mend, for when further mending might be needed down the track (to be mended by her, the owner or someone else). A replicatable mend makes it easy for future mends to match what's already there, using easy to find materials, techniques or shapes, something I'd never really considered.
Another highlight is interviews with menders in other parts of the world, who share their approach to mending, advice and inspiration. All of these except Tom of Holland were new to me.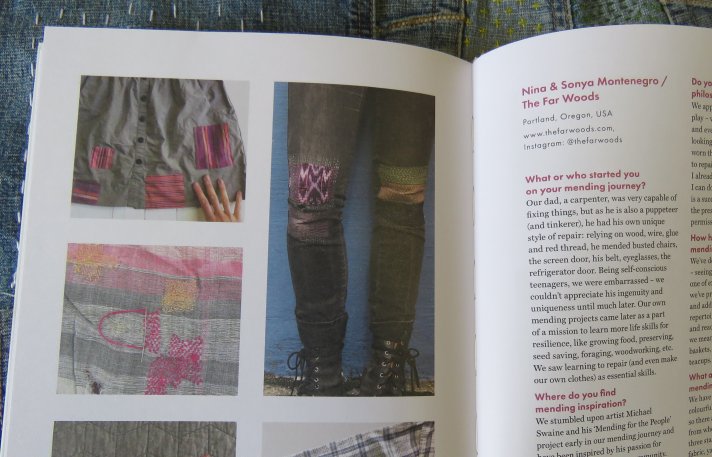 Modern Mending is a beautiful book, and will empower you to tackle any mending situation with skill and confidence. And style.
Erin Lewis-Fitzgerald is a former journalist and is now Australia's leading clothes-mending practitioner. Visit her modern mending facebook group for advice with mending, her mending materials online shop, and instagram.
Published on 11th Feb 2020, $35 hardback, ISBN: 9781925972290.
Cheers!
Disclosure: this book was supplied (on my request) by the publisher for this review.