3 Things I Learned From Me-Made-May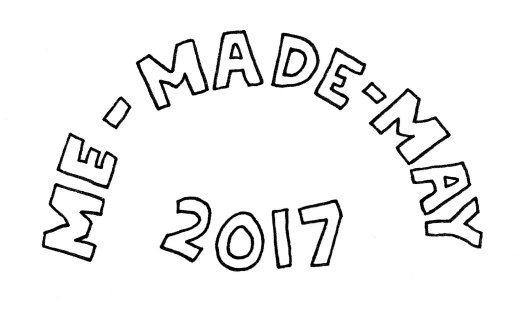 Me-Made-May is over and I enjoyed it!  My challenge was to "endeavour to wear at least one me-made item each day for the duration of May 2017 AND to wear my clothes with imagination and thoughtfulness and get out of the rut of wearing the same few things all the time."
Did I achieve this?  I wore at least two, if not three or four, me-made items each day.  I wore some things that hadn't seen the light of day in a decade.  I think I did OK with the imagination and thoughtfulness (but got better as I went along).
Some things I learned…
I do not need to acquire any more clothes, me-made or otherwise, in the near future.  I own plenty.  I actually already knew this, but it was confirmed when I cleaned out my wardrobe before May started.
Some interesting themes in my wardrobe: no t-shirts, plenty of floral shirts and knee-length A-line skirts, no maxi dresses, few jackets (more cardigans) and very few pairs of me-made trousers.  You may have noticed that I rotated the same two pairs of corduroy trousers throughout the month.  There's no immediate need to make trousers – I own 9 pairs of jeans from the thrift shop.
One's photography improves by taking photos every day.  This was both a chore and unexpectedly fun.  Most pictures I took by myself with a tripod and timer, except for the trampoline ones.  (Had to take about 20 to get a good one – is that normal?)
The final four days of May:
See all the Me-Made-May 2017 posts here.
Cheers!