The jeans waist expansion project
My waist measurement fluctuates wildly these days, growing by up to 10cm/4″ (ie 2 sizes). I don't think I can conveniently blame the pandemic – I think it would have happened regardless. My tummy muscles are shot to pieces, post-partum and beyond, and I'm becoming a woman of a certain age.
Those blog photos where I have a flat tummy? Don't be fooled – I'm standing up straight and sucking it all in.
I find myself preferring soft adjustable waists or waist-skimming styles. Most of my jeans are too tight around the waist, including, alas, my favourite zero waste jeans.
The situation is probably not going to reverse itself, so I thought I'd try adjusting a jeans waistband to make it bigger.
I have a pair of (mens) jeans which came in a bag of denim from the op shop. They were too ragged at the back heel for the shop to sell, but otherwise fine. I had to shorten them so the hem got cut off anyway. They fit well and button up okay, and they're comfortable enough when I'm standing up, but as soon as I sit down the waist presses into my squashy tummy and cuts me in half, unbearably.
Making the waist bigger wasn't as hard as I thought it would be.
First I unpicked, but only east and west of the front beltloops. I left the button, buttonhole and front beltloops intact.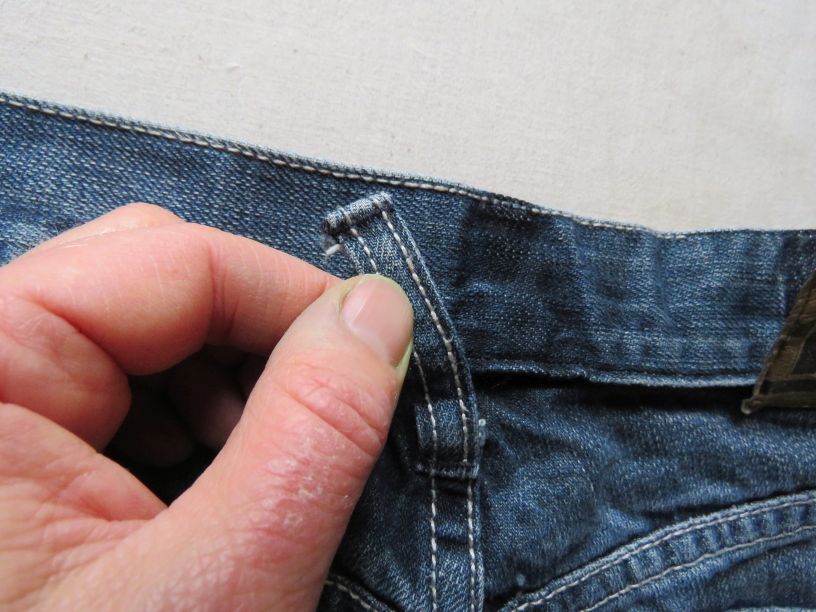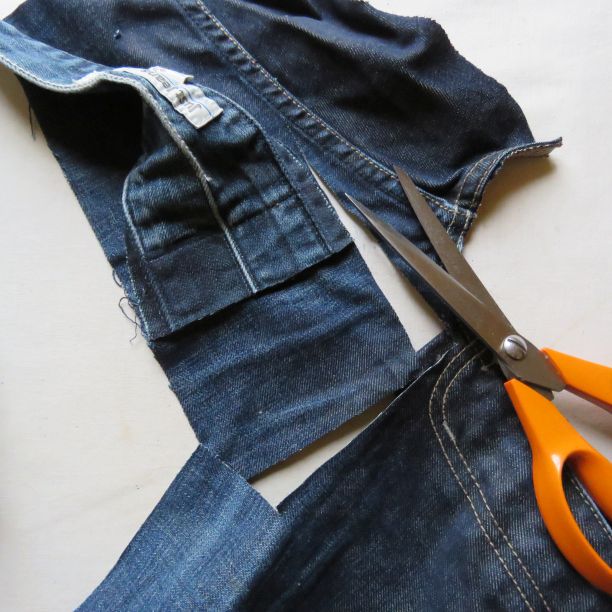 Verdict: totally worth it, and not as hard as I'd thought.
Cheers!