Progress report: denim jacket
A couple of weeks ago I began making a jacket out of denim jeans. The jeans had been rejected by the opshop and I used 3 pairs. The jacket is my sew-a-long project for Zero and Zen, a course I'm co-presenting with Kate Ward.
I've since started the sashiko stitching which is going across the back shoulders, like a yoke.
I'm doing a persimmon flower design, with individual motifs dribbling down, like Space Invaders or the screens on The Matrix. It could potentially be the coolest thing I've ever made.
I'm using little paper cutouts to plan the individual motifs.
Persimmon stitch is one of those stitches that's boring, boring, boring…then, Wow! It starts off with strategically placed horizontal running stitch, which magically connects up when the verticals are stitched…assuming you got it right, of course 🙂
My stitching is far from perfect, and much of it was done lying on my bed resting between naps (I've spent a great deal of time there lately; Long Covid). But I but I take heart in the knowledge that any mass of stitching looks good, and it always looks worse up close when you're stitching it!
It's been a bit of a head-scratcher where to start and finish the motifs around the edges. Should they drift across the seam lines as complete shapes? Or are the seam lines the boundary? I'm leaving the options open for now.
I discovered the interior forms a lovely pattern of its own. There's potential for a reversible jacket (with some very careful stitching and seaming) if it's planned from the start. Too late now!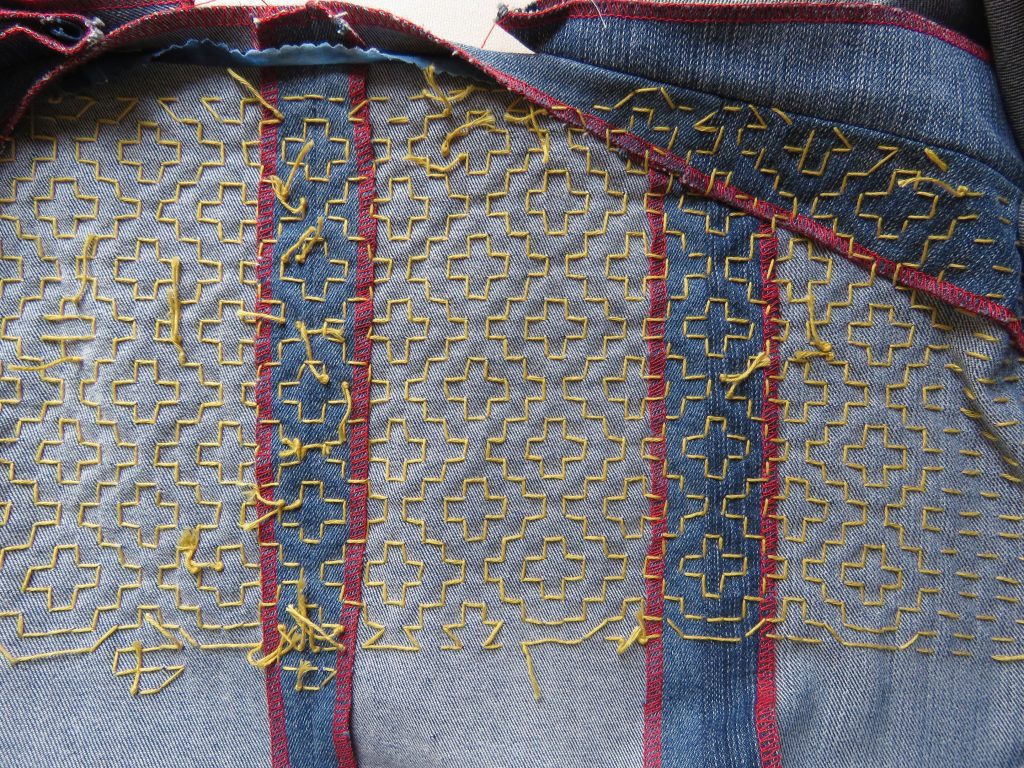 I'm thinking of putting pockets on the front of the jacket, which could be unpicked from one of the original jeans. The best pocket is that one I'm pointing to. What to do about the rivets? Any ideas?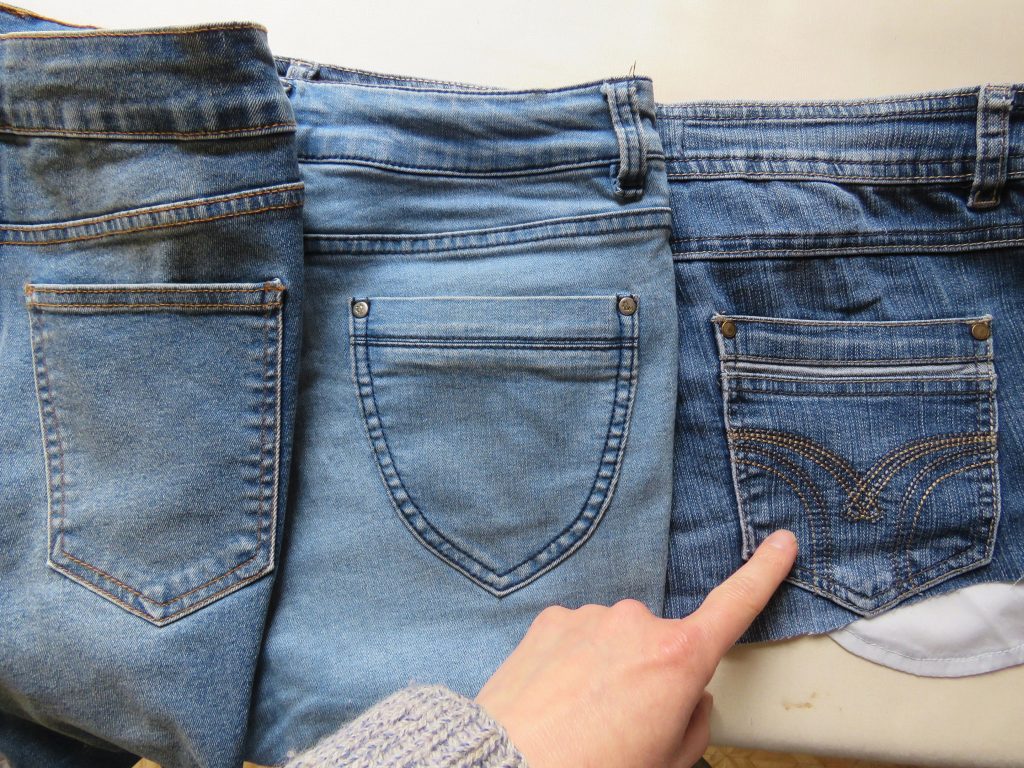 Cheers!