Book recommendation: The Art of Dressing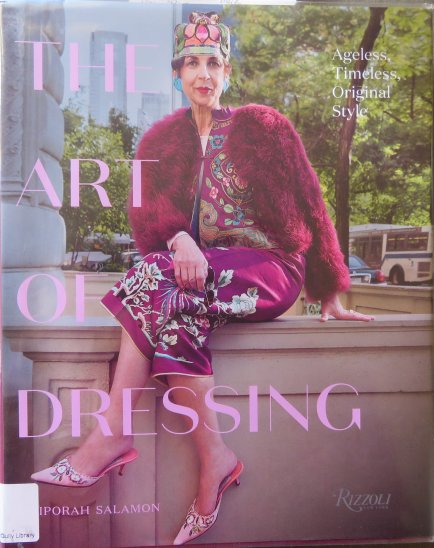 Have you ever read a book that came just at the right time?
The Art of Dressing by Tziporah Salamon was like that for me.
I borrowed it from the library last week and had been feeling sort of flat about fashion and dressing. Uninspired, a bit bored.
This book, in all its colour and gorgeous textiles, was like a shot in the arm.
The author, Tziporah Salamon, is an over-50 style icon who appeared in the book and documentary Advanced Style and in Lavin's advertising campaigns. In this book she profiles 10 older women who dress interestingly, as well as herself.
After I'd looked through the beautiful photographs, some taken by Bill Cunningham, I realised the book was actually a charmingly written memoir. After telling the story of her childhood in Israel and her family's move to the US, Tziporah discusses the journey of finding one's own style, and how she developed hers.
If you enjoyed Ari Seth Cohen's Advanced Style, you'll definitely like The Art of Dressing, which has some of the same ladies in it. You may enjoy reading more about them.
Cheers!