A bloody good idea: zero waste cloth pads
If your supermarket is like ours, the shelves of feminine hygiene products are as bare as the toilet paper aisle (and the cleaning supplies, soap, meat, flour, tinned food, pasta…), with unknown date of re-supply.
Lady readers, if you're now at home all day, with possibly limited sanitary supplies, here's an opportunity to give cloth menstrual pads a go.
Introducing my first zero waste PDF pattern, the first of many I hope.
This pattern is zero waste in two ways: firstly, cloth pads save disposable pads from ending up in landfill. Secondly, the pattern pieces are tessellated to fit exactly together so no fabric is wasted.
A tessellation is one way to create a zero waste pattern – it's an interlocking pattern designed to continue infinitely. The floor tiles on my grandparent's bathroom are a good example of a tessellating pattern (theirs were green):
The pad pattern is a very similar shape to the floor tiles:
Other than landfill, there are other great benefits to wearing cloth pads. Once you've made a set, you continue to save money – cloth pads last a long time. Cloth pads are always there in the cupboard, waiting for you each month. Some women report less cramping and skin irritation when they wear cloth pads.
Washing cloth menstrual pads is no big deal – far less work than cloth nappies – and easy if you're at home all day because you can just drop them in soak.
These pads are made from fabrics you probably have at home already: soft cotton fabric and towelling. A waterproof layer is optional. There are two sizes, medium (20cm/8″ long) and large (25cm/10″ long). The large size can be used at night time or postpartum. Either size can be used as incontinence pads.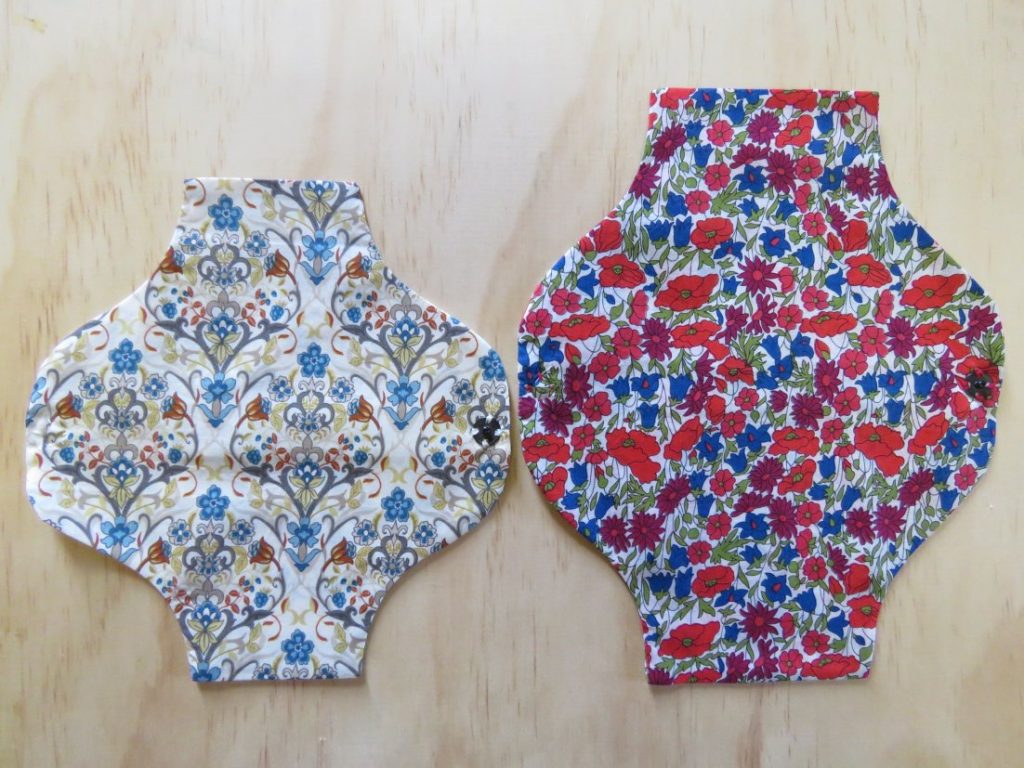 There are two construction options, depending on whether you want a pad with a removable core or an all-in-one pad (below).
Here's a bit of an overview:
The full-size pattern is on four sheets of paper to print off and tape together.
The pattern is for sale here in my Etsy shop. Get 25% off the pattern's price during the month of April with the code GREATIDEA.
Cheers!