(Or as my children said: it's a bag for a bigger bum, Mum!)
For some time I've been thinking about making a larger version of the zero waste waist bag to wear as a cross body bag.
I saw a larger version on Instagram which inspired me, and then lately a friend said she'd just cut one out – just the nudge I needed!
I made this pattern two years ago, and it was very popular with walkers, dog owners and people making Christmas presents.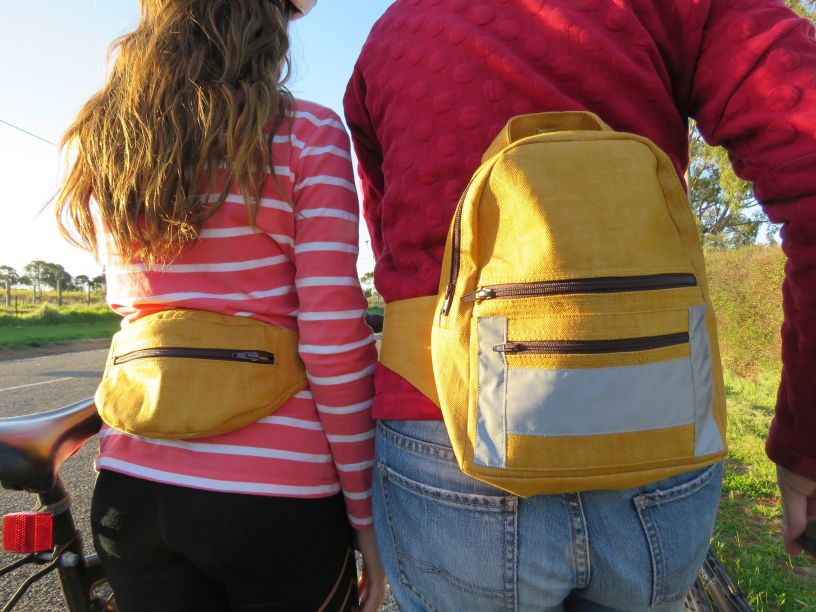 I took the pattern file to our local photocopy shop and they printed it double the size, on A3 paper.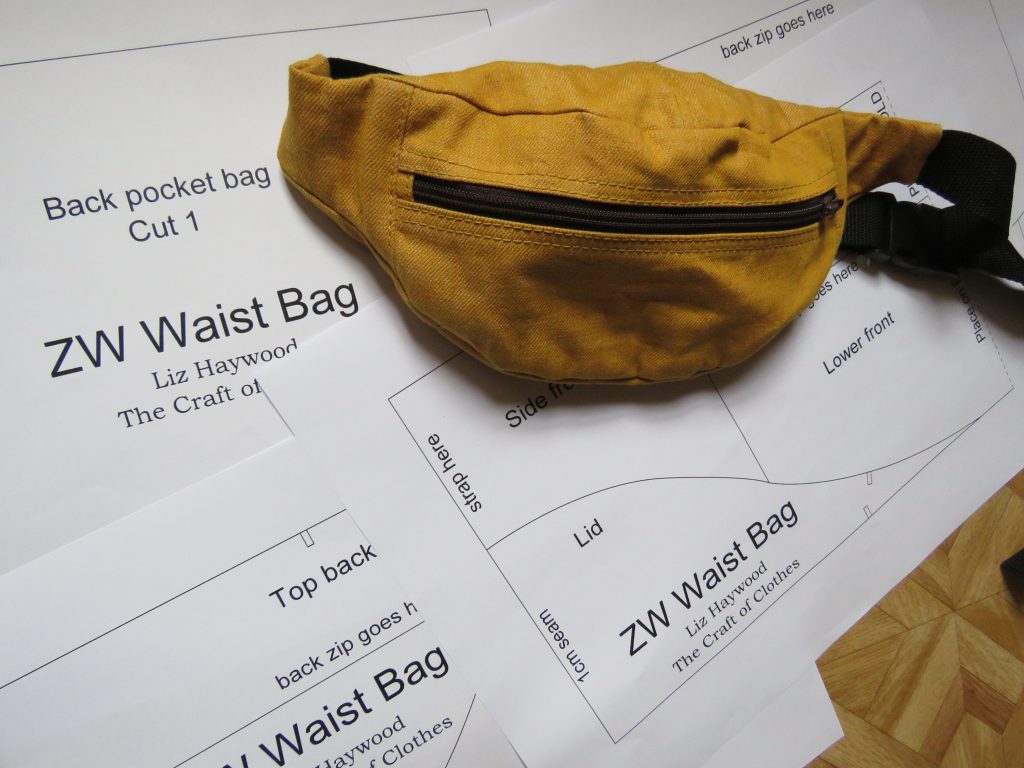 The pattern is cut in modular units, which can be moved around the fabric to fit what you have. I used an odd-shaped offcut of spotty denim I got from the op shop.
I've overlocked all the main pieces, ready to sew.
A look in the zip collection yielded a red chunky for the front zip and blue for the back pocket.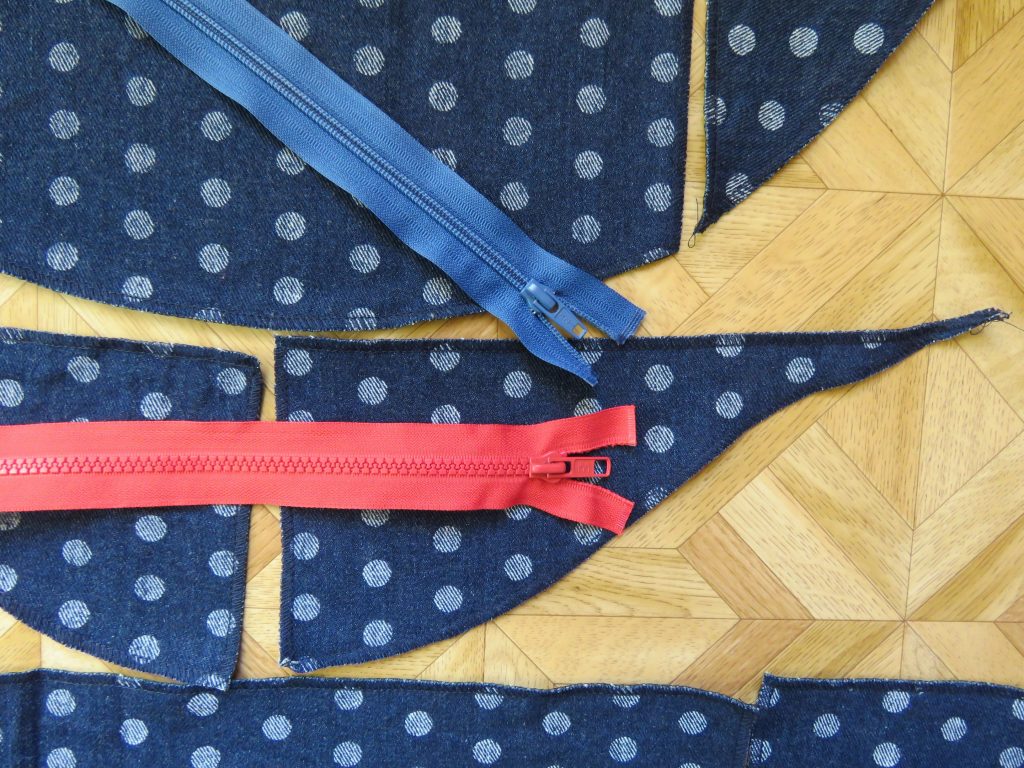 Not sure what to do about a strap, but there was a strip left of the fabric so I could make one from that.
…and that's as far as I've gotten. But come back next week and I'll show you how it went!
Cheers!