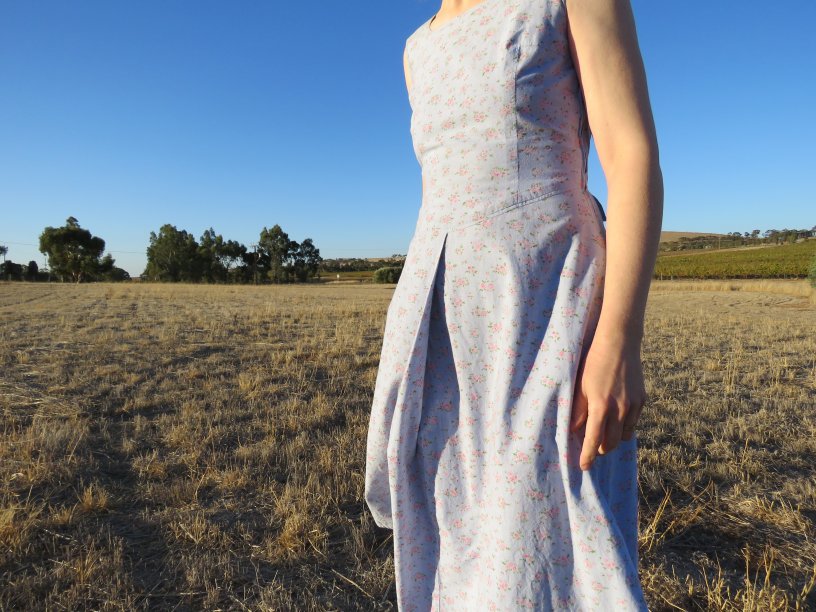 Not many people can say they still have something in their wardrobe they sewed 30 years ago and still wear. I realised that I do!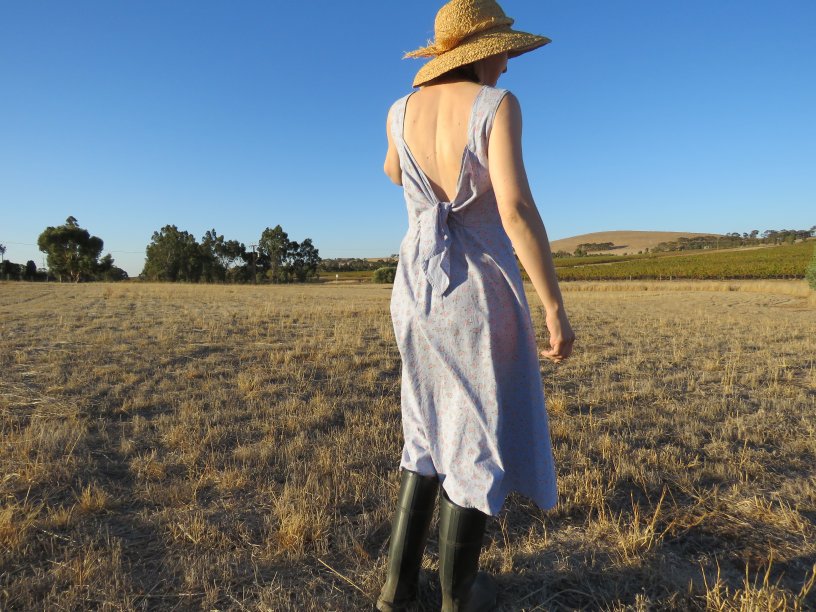 I sewed Vogue 2507 when I was 16 years old in the late 1980's. It's designed by Claude Montana, whose runway collections didn't appeal to me at the time. (I found his fashions a bit…severe? aggressive? Maybe they were just too grown up for me. Here's a 4-minute documentary on his runway shows. Those shoulder pads!)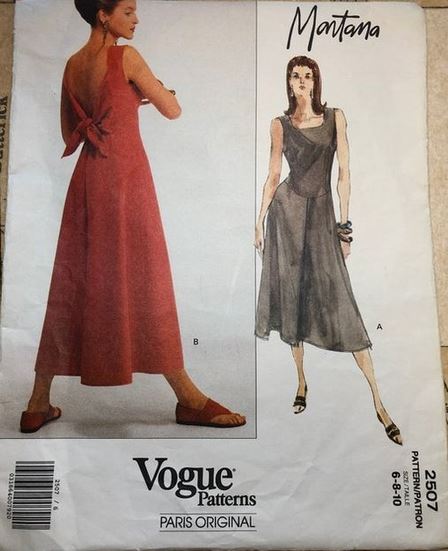 If you remember that era, you'll recall that chambray was BIG NEWS, and printed chambray even more so. I bought this pretty printed chambray at Bargain Box Fabrics where I had a part-time job (I believe it was $5.99/m, but don't quote me).
I certainly can't claim that, at 46, I'm still the same size and shape as Me aged 16. The dress still fits because the back elastic perished some years ago and I replaced it (to fit the older Me). Since the dress is backless, the fit is flexible and it still fits. Does that count or is it cheating?
While I enjoy this dress, the knot at the back keeps me from wearing it too often; it's really uncomfortable against the back of a chair. For driving, I've been known to undo the knot. It also looks a bit strange worn under a cardigan or jumper – the knot makes the back stick out.
The dress is an interesting cut. It has rectangular princess lines at the front which were always too high (I didn't know much about fitting then) but seem to have gotten higher as the years went by….
It has a side zip which was sewn quite well for my age. I would do an invisible zip these days, but invisible zips weren't as common then.
The centre front features a deep pleat with a central seam hidden underneath. This appealed to me, and later I used the idea on flared skirts.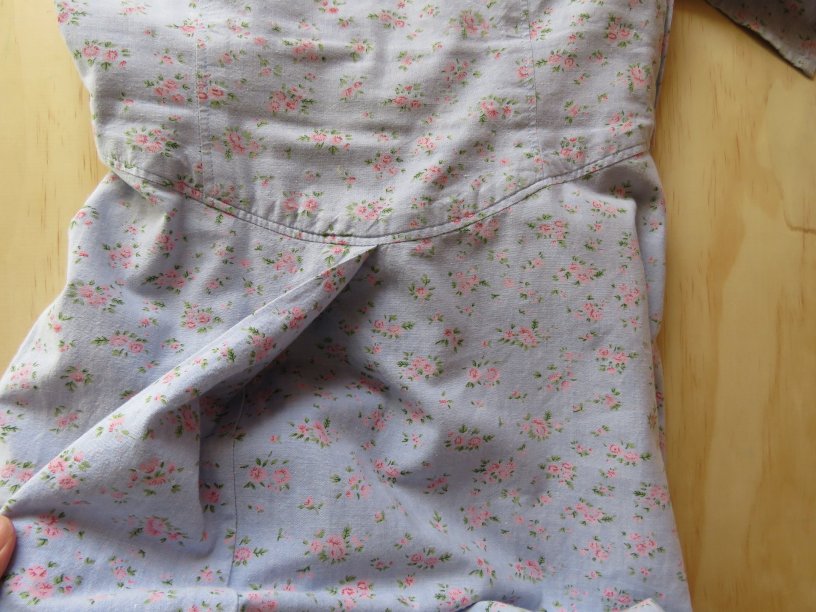 Have you sewn a Claude Montana? Been a wearer of chambray? Have fond memories of something you sewed as a teen?
Cheers!