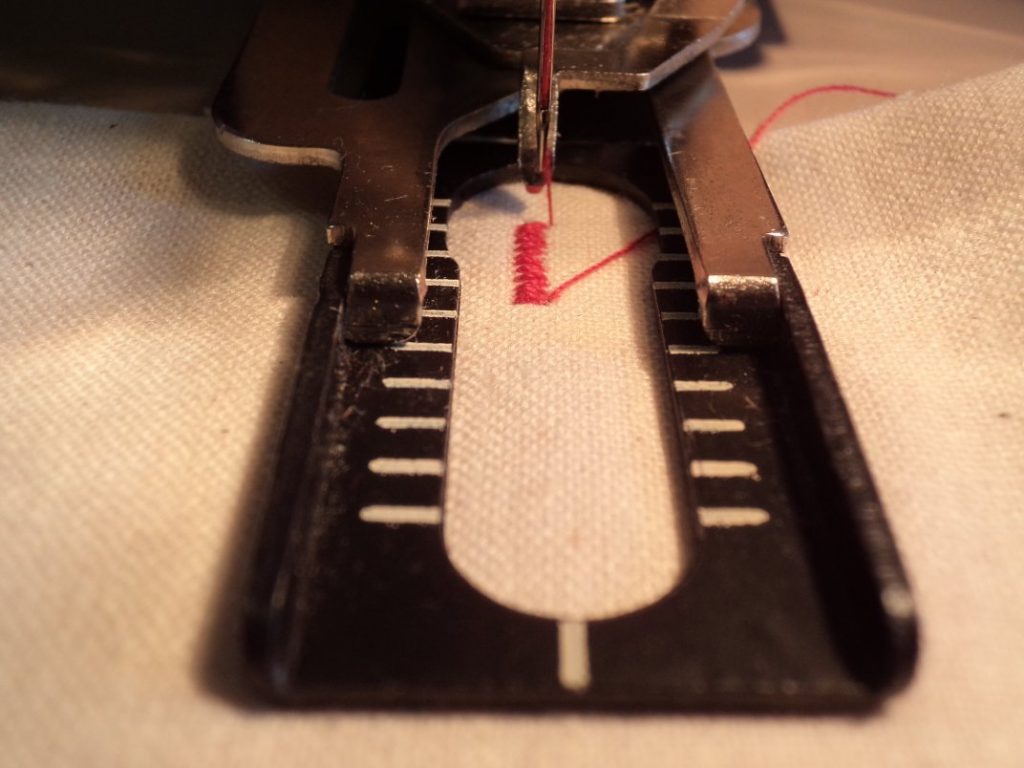 Are you a person who likes sewing buttonholes?  If you do, I bet you have a machine that makes Really Great ones.  If your machine makes so-so buttonholes or you've had problems with it, it's hard to get enthusiastic.
My "everyday" sewing machine is a 1964 Singer that doesn't make buttonholes.  Instead, I select different zig zags and turn the fabric around as I make the buttonhole.  I'm quite quick at making them now, but I must have made thousands; I've owned this machine for nearly twenty years.
My husband found some Singer buttonhole attachments in a second hand shop, and I thought I'd try them out.
And the verdict is…
It's fast.  It's neat.  It's easy to use.  It looks lovely.  I already feel an attachment to this attachment.  I think I will use it on my next shirt.
Cheers!