Style 2685: fitted, finished and just fine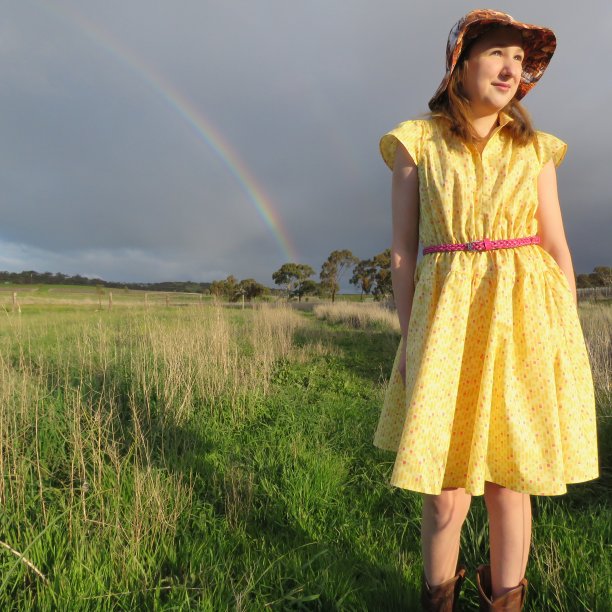 The yellow dress I started for my favourite 10 year old last weekend is now officially finished. She likes it. The pattern is from 1979, which she considers "olden days".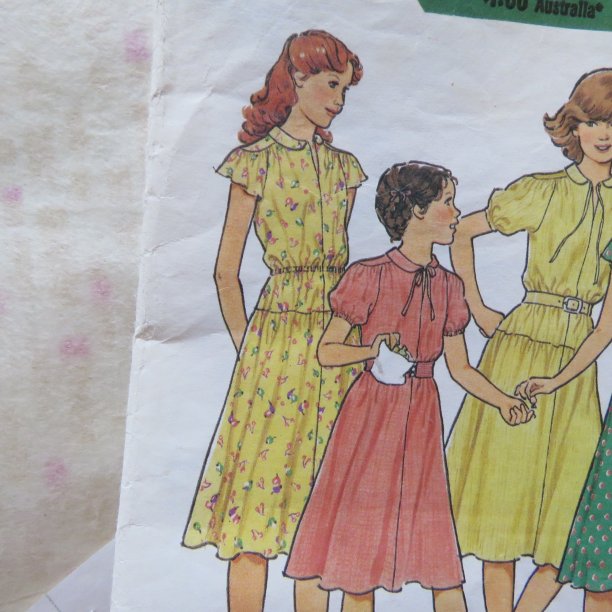 I thought when I was sewing it, the gathering didn't seem very full. Although my fabric is a bit crisper than the dress is designed for, the gathering doesn't seem as full as the drawing. The sleeve looks more like a cap sleeve than the fluttery sleeve in the envelope illustration.
I had to manufacture a collar pattern because the pattern piece was missing, but this didn't turn out to be a big deal at all.
The waist elastic is threaded through a casing made of bias binding.
We had a pink patent plaited belt from the op shop which suited the fabric perfectly.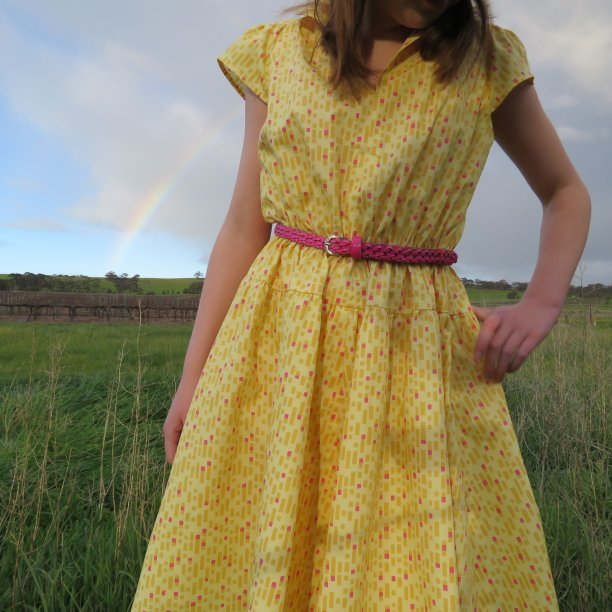 Would I make this pattern again? Yes, with a small change: I would make the bodice and skirt both a bit longer so I could take a bigger hem.
As I shared last week, I don't sew many things for my children, but Book Week is looming at the end of this month and I think my sewing services will be required.
Cheers!