As Me-Made-May draws to a close, it's time for reflection, review and possibly some wardrobe analysis/recommendations.
This Me-Made-May is my third and I was a little more relaxed. "The Daily Photo" of my outfits is on display here on Instagram.
Mainly, I haven't been so hung up on not wearing the same clothes several times in a row like I do for the other eleven months of the year, although I have tried to bring in things I don't wear often and tried new combinations. It helps when I have sewing classes or appointments to dress up for.
As with many country dwellers, my clothes collection has quite definite boundaries between At Home clothes and Going Out clothes, with a further sub-category of At Home Doing Dirty Jobs clothes. My wardrobe is a cross-category mixture of Me-mades and RTW. I sometimes change in to At Home clothes upon arriving home from town, but I prefer to get dressed in the morning, end of subject.
As noted at the beginning of May, the percentage of me-made clothes in my wardrobe is shrinking due to a serious underexposure to fabric shops.
You might recall that as well as endeavoring to wear two me-made items each day of May (a top and a bottom) I committed to three other things:
finish a UFO
2. alter/fix something so it could be worn
3. make something new
The first two have already been ticked off. I finally finished off this zip front top and have been happily wearing it.
Item number two, the alteration, was this brown skirt:
The back lining has a tear in it. I heard the ripping sound as I sat down and haven't worn the skirt since.
To fix it, I let out the side seams in the lining so that the lining wasn't so tight (which caused the problem), then stitched up the tear. I just butted the edges together and zig zagged….
…with a strip of cotton tape underneath to reinforce it:
It turned out better than I thought.
The third item on the list ("make something new") has yet to be actioned.
I was planning to make this zero waste dress, and still want to, but now that it's nearly winter I've lost a bit of motivation since I won't be able to wear it for a while.
Other possibilities include some replacement taupe corduroy trousers using this fabric:
Or this pre-printed backpack kit my mum bought me in Japan: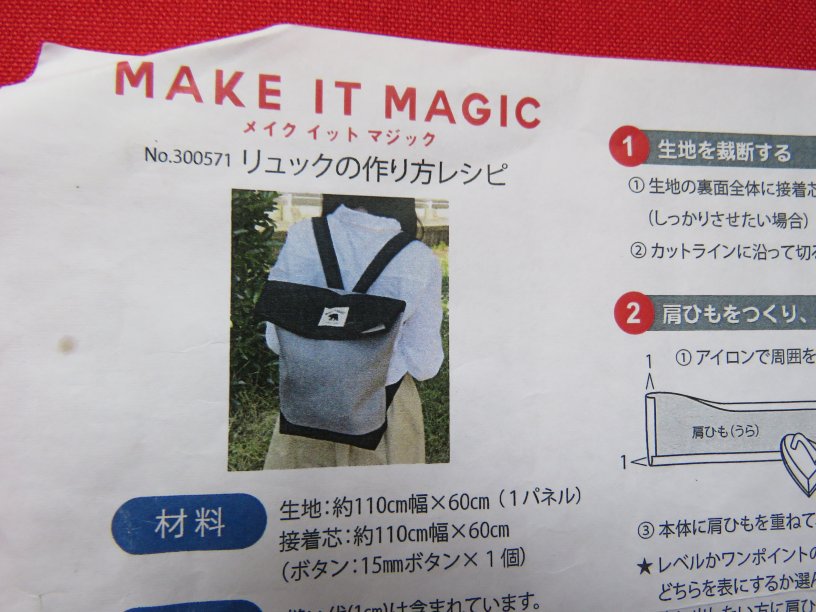 Or all of the above?
We'll find out next week!
Cheers!