Sewing and Patternmaking Classes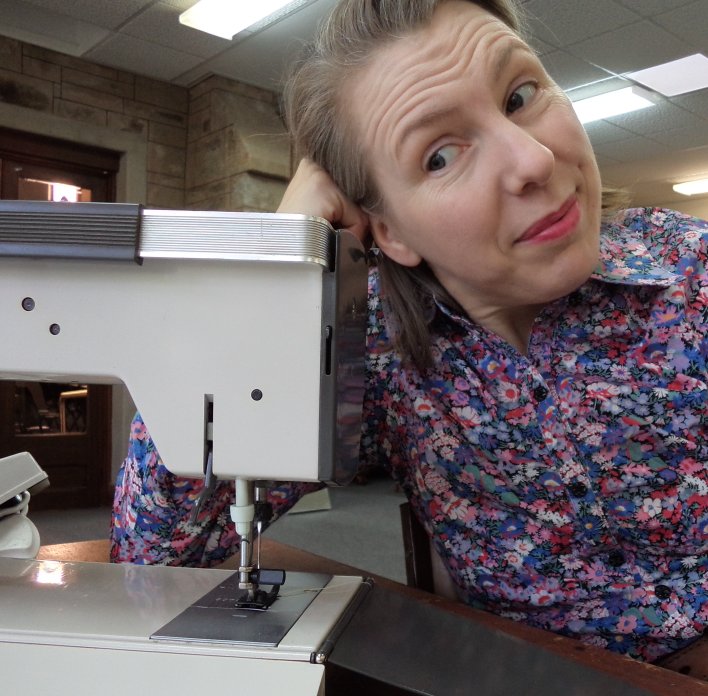 Pop-up sewing classes
It's fun to sew in a group! Come and enjoy a sewing class in a relaxed atmosphere with other like-minded, fabric-loving, creative sewing people. Make yourself a garment you'll love to wear, master that technique and extend your sewing knowledge.
The format is that you bring your current project or arrange to learn a new skill, and I am there to guide, advise, fit and demonstrate.
Experienced sewers, absolute beginners and high school students welcome!
To book, please send me an email at liz@lizhaywood (dot) com (dot) au.
August
Tuesday 27th 9am-noon, 12.30pm-3.30pm
Thursday 29th 9am-noon, 12.30pm-3.30pm
Saturday 31st 1pm-4pm
September
Tuesday 3rd 9am-noon, 12.30pm-3.30pm
Thursday 5th 9am-noon, 12.30pm-3.30pm
Saturday 7th 1pm-4pm


Venue: Clare Uniting Church, Victoria Road. Parking and entry at rear off Guilford St
Cost: $35 per three hour session
Maximum of 8 people per class
What to bring:
Your sewing machine with bobbin and bobbin case, foot pedal and cord, instruction book and accessories box with feet attachments. You'll also need spare machine needles.
Sewing kit containing scissors (fabric scissors and paper scissors), pins, tape measure, chalk pencil and unpicker.
Fabric and pattern for your sewing project. Don't forget matching thread, zips, lining fabric, interfacing, trims and buttons if you require them. If you're a beginner, avoid fabrics such as velvet, slippery fabrics and large checks. Ask the shop assistant for advice or refer to the pattern.
If you're in Clare, some places to get patterns from:
Commercial paper patterns can be bought online or from a fabric shop. The closest Spotlight is Munno Para. Spotlight's online shop is here. Pattern catalogues can be viewed online here.
Clare Fashion and Fabrics sells sewing books which may contain patterns.
The library also has books which contain sewing patterns.
Second hand shops may sell paper patterns -try the CVCO in Burton St on Wednesdays and Fridays.
Downloadable PDF patterns can be bought online. There are lots! Sometimes you'll find free ones. You print them out on A4 paper at home and sticky tape them together. There's nowhere in Clare to print larger size pattern sheets.
Patterns by mail order. Take a look at CanDo books in Melbourne.
Magazines such as Burda (women's wear) and Ottobre (childrens). These are available by subscription but some Adelaide newsagents sell Burda.
Digital magazines such as One Thimble and Seamwork.
Back to blog