Visible mending workshop: review
On the weekend I did a visible mending workshop hosted by Marion library in Adelaide.
First was a short book talk on The Dressmaker's Companion, then we got stuck into visible mending.  You may remember I was making samples for this workshop.  You can also view these on Instagram (you'll have to scroll down a bit).
The twenty five participants were all creative self-starters: I showed them the samples and away they went!  Some brought their own jeans to mend and others made a sample from a square of denim provided.
Here's a selection for you to enjoy: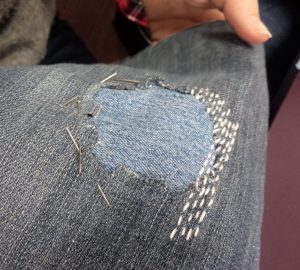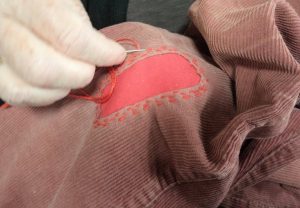 Many thanks to Marion library for hosting the event and to Tracey Noah for organising and promoting it.
Cheers!